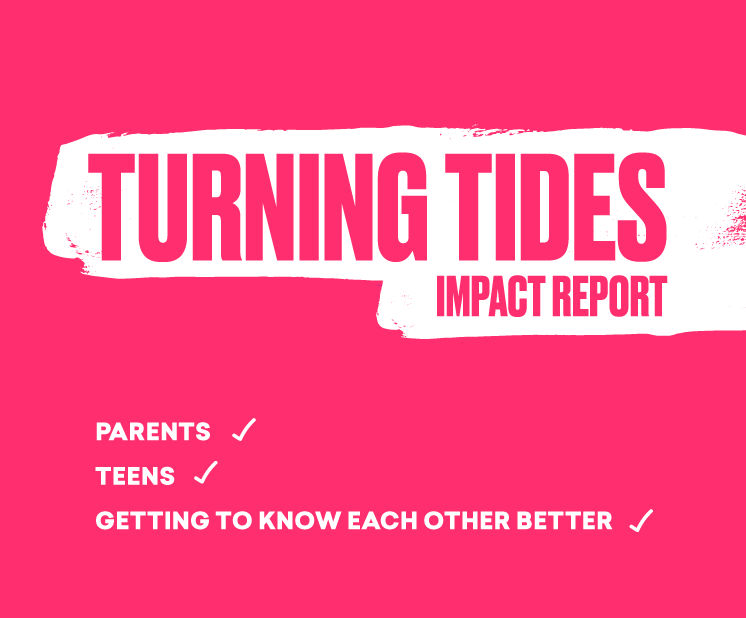 Turning Tides: An Impact Report
What is Turning Tides?
Late last year we developed The Pitch program. Think Shark Tank but for Reach workshops instead of organic soap for dogs.
With a grant from The John & Margaret Schneider Charitable Trust (thanks again guys), we invited our young Crew of facilitators to pitch a workshop they wanted to design, co-ordinate and run. The successful ones were funded and went into production.
One of those successful pitches was Turning Tides. A workshop for young people and their parents/guardians to come together and forge a deeper connection.
The benefits were clear.
With less than half of 14 -15 year olds feeling close to their parents¹, it's a crucial time for cementing the kind of relationship they want to have.
Basically, we wanted to facilitate long overdue, important conversations.
How it went
This was an intensive workshop for the 12 pairs of teenagers, their parents/guardians and our facilitators. Actually, it was 3 workshops – all day Saturday, all day Sunday and a 2hr catch up a few weeks later.
After some fun icebreakers, we got everyone to stand in a line and the Crew read out some (potentially confronting) statements. If the individual participants agreed, they took a step forward. If they disagreed, they took a step back.
These statements included things like:
"You feel like your boundaries are respected in this relationship."
"You feel comfortable being honest with this person."
"You feel the need to hide things from this person."
"You admire this person."
"You change who you are around this person."
From this we're able to get a real temperature check on where these relationships are at. This insight then guided us for the activities for the rest of the weekend.
We ran heaps more activities over the 2 days. Activities designed to shed some light on the things that are holding these relationships back and bring them to the surface so they can be acknowledged, unpacked, and overcome.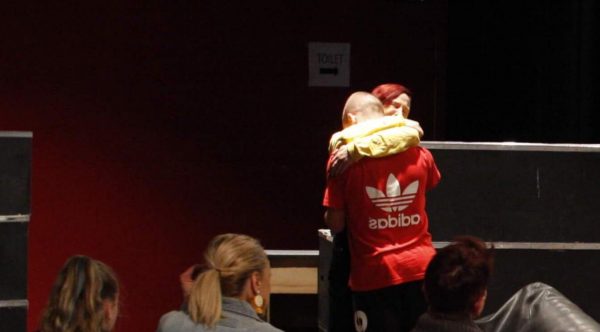 The Results
We separated out the young people and their parents/guardians at the start and end of the workshops, and got them to anonymously place a dot on a scale indicating where they are at in response to 3 questions.
Here's what they did – give it a good look: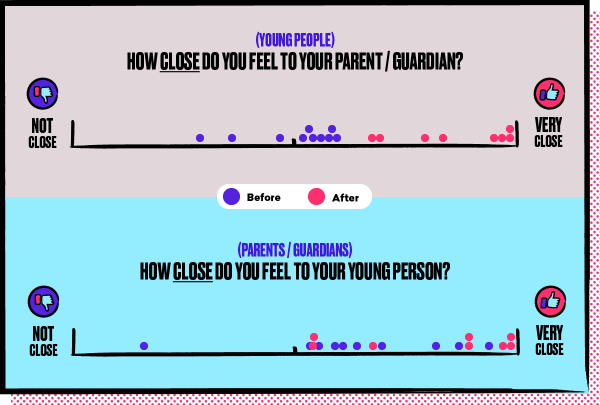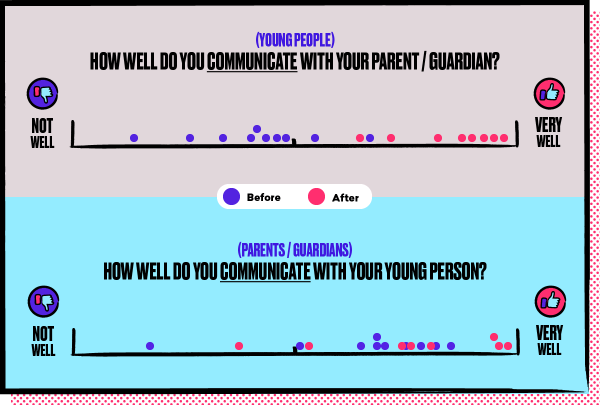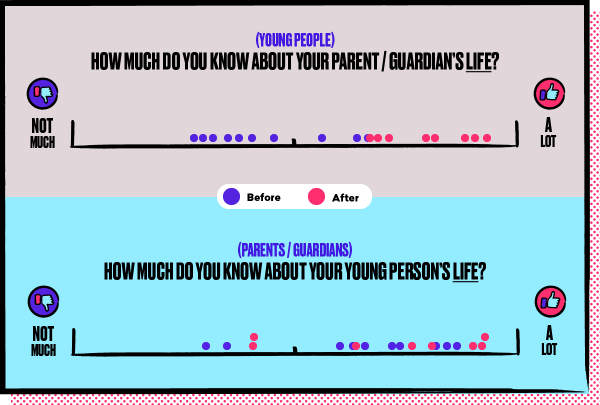 Across the board, we saw young people dramatically improving when it came to closeness, communication and understanding more about their parent's/guardian's life.
Meanwhile, many of the parents/guardians came in feeling confident in their closeness, communication and understanding of their child. Through the workshop they developed a new appreciation for what they didn't know, and what areas they could improve.
100% of participants reported that they understood themselves better, 100% were more confident in speaking their truth and 93% felt they now had the skills to better connect with their loved one.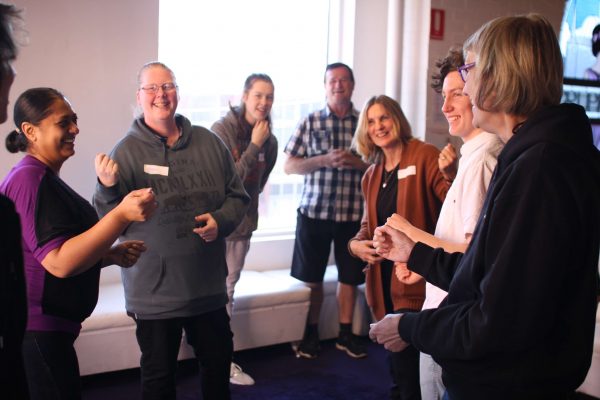 What we would do differently next time:
1. Scheduling We couldn't have really anticipated this happening, but the first workshop ended up falling on the same day as the 2019 federal election (and we had this scheduled way before the election!) We had to make some changes to allow the parents/guardians to go out and vote.
2. Camp? We had some feedback that rather than a full-day Saturday, then leave and return early for a full-day Sunday, we could just make it a weekend away to take the logistical hassle out of it. Not a bad idea!
Conclusions
Just because you live and communicate with someone everyday, it doesn't mean you're connecting meaningfully. Both parties have a responsibility to show up and really see the other, while acknowledging and voicing their own needs. This is impossible without an ongoing, honest conversation. A conversation that Turning Tides kickstarts.

This was a real pilot program. A trial.
Our very popular career-skills building workshop, Diverge, started out as a pilot program too. Now, thanks to investment from The Reece Group, it's going national.
We can't keep all pilot programs we run, but thanks to the overwhelmingly positive feedback we received, we hope Turning Tides will be back. 
¹ Yu, M. & Baxter, J. "Growing up in Australia: The Logitudinal Study of Australian Children." 5. Relationships between parents and young teens (2018): 8