About Reach
Generations of confident, self-aware and passionate young people
We run group workshops to develop the social and emotional wellbeing of young people. Our workshops are 100% led by young people. They design it and deliver it. They're armed with the kind of insight only a young person can truly grasp.
our method
What we do
We connect with a young person, uncover what's holding them back, and equip them with the tools to set goals, deal with conflict and stand up for what they believe in.
We give them the skills to navigate life's challenges.
We do this for 40,000 young Australians every single year. Creating generations of confident, self-aware, passionate young people shaping the world to be a better place.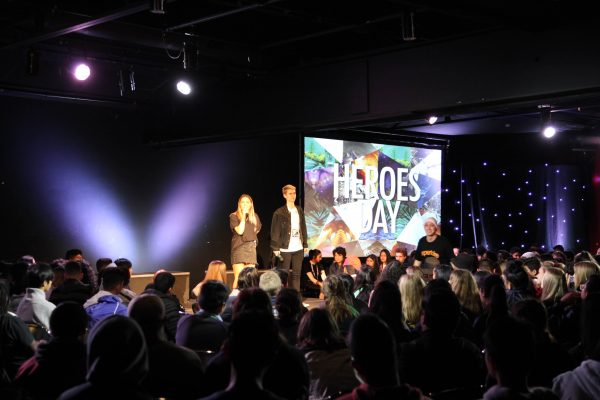 Our Crew
We're youth led
Our workshops are for anyone aged from 10 to 18 and are led by other young people who have been on the journey too. We call them the crew.
As well as running all of our workshops, the crew are involved in ongoing training and development, contributing to the leadership of Reach, and training and mentoring younger crew.
Check out our crew
Daphne

Ollie

Nicola

Mitch
About us
Our History
Reach was founded by Jim Stynes and Paul Currie in 1994 with a pretty clear vision – to inspire young people to believe in themselves and get the most out of life.
Since then, Reach has grown beyond Jim and Paul's wildest dreams – with hubs in Melbourne and Sydney. Thousands of people across Australia participate in our workshops each year and demand continues to increase. Jim and Paul were on to something all those years ago!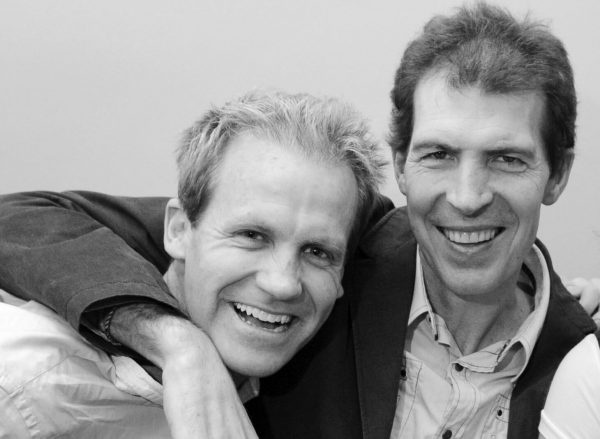 Our People
Supported by a team of passionate people
There's a bunch of dedicated people who work for Reach in Melbourne and Sydney. They have a combo of skills, experience, expertise and passion – and contribute their hearts and heads to making Reach tick.
The Reach Leadership Team
Sasha Lawrence, Acting CEO
Anna McCann, COO
Tyler Juel, Head of Fundraising & Marketing
Kim Smiley & Katie Wyatt, Wake by Reach Co-Leads
Harry Morton, Crew Representative
Telaine Cowdrey, Crew Representative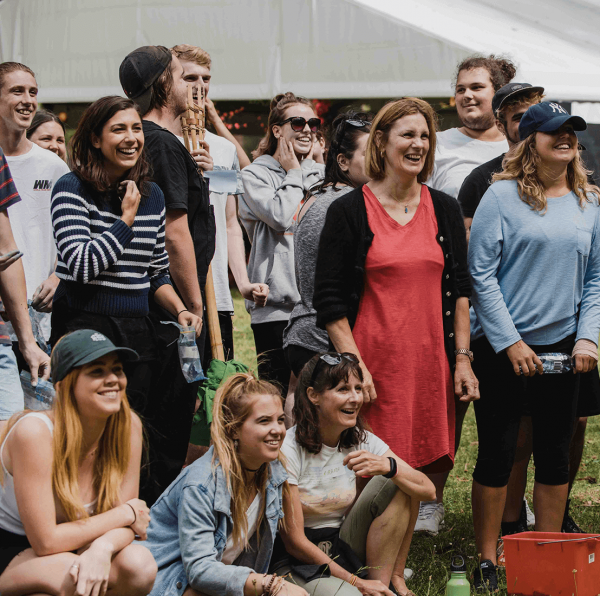 Our People
Backed and advised by our awesome board
Our Board are a bunch of successful business leaders and professionals who volunteer their time to oversee the governance and strategic direction of Reach.
Anthony Klein

(Chair), PwC Australia

Tom Imbesi

(Audit & Risk Committee Chair), Deloitte Australia

Alice Macdougall

Herbert Smith Freehills

Mike McShane

McLardy McShane



Amanda Officer

Legal Secretary



Ash Maher

Elefant Traks


Jessica Myer

(acting Legal Secretary) PwC Australia

Fergus Watts

Bastion Collective

Officers

Jessica Myer, Amanda Officer (currently on parental leave)
Our Commitment to Child Safety
Child safety is an overarching commitment for Reach as part on any young person's wellbeing and this is reflected in all activities, policies and practices. Reach has zero tolerance for abuse of young people and is committed to acting in the best interests of the health and wellbeing of the young people Reach comes into contact with. In achieving a safe environment for all young people, Reach recognises the particular needs of Aboriginal young people, young people from linguistically diverse backgrounds, gender diverse young people and those with a disability.
Our Young Person Wellbeing Policy
Principal Partners
Supporting what we do
Reach couldn't realise its potential without our generous supporters and valued partnerships. We're fortunate to receive gifts of time, money and talent from individuals and organisations. It's an awesome feeling to receive these gifts and to know that so many people share our vision.
Become a corporate partner