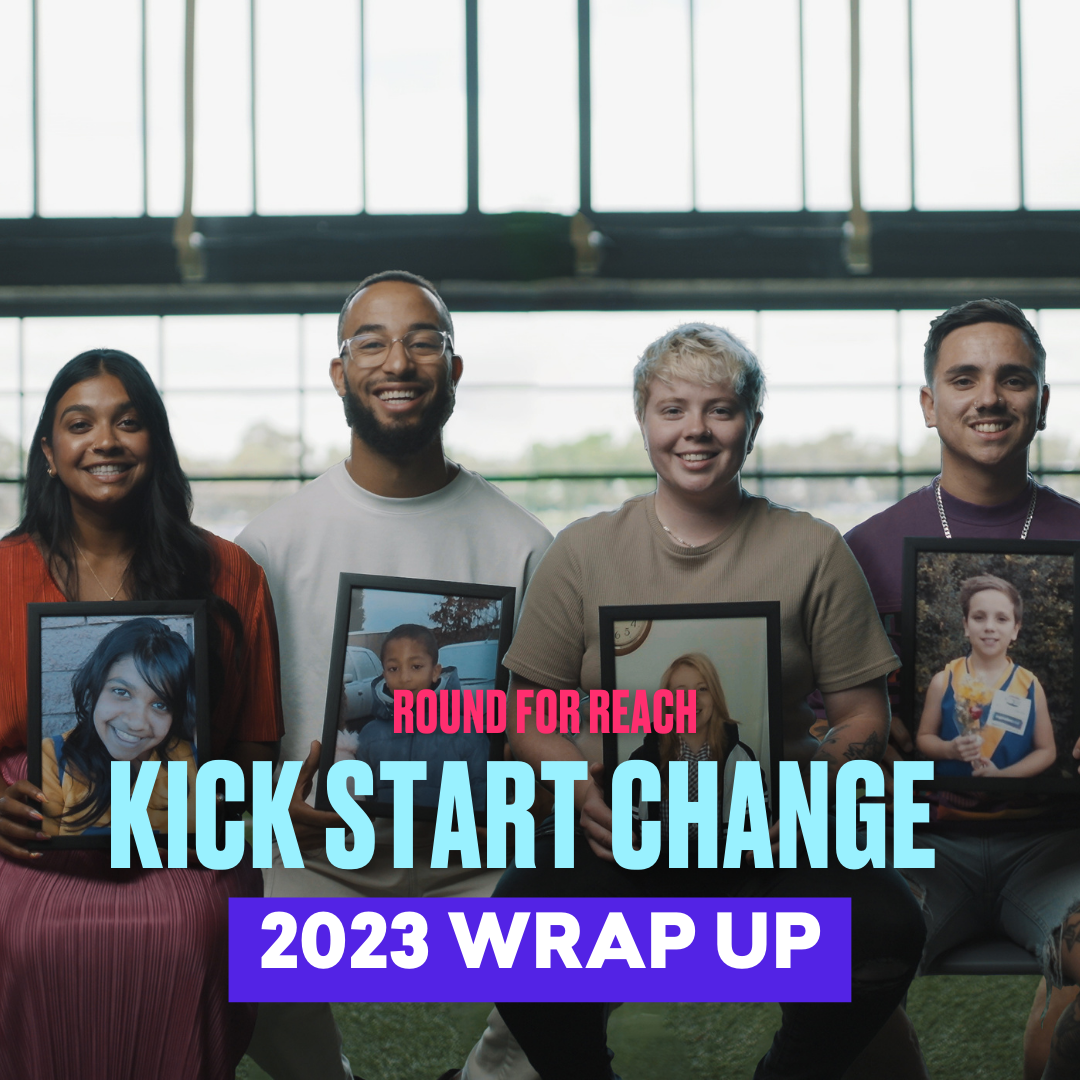 Earlier this month we partnered with Melbourne FC on our annual fundraiser, the Round For Reach. We've been working with the Melbourne Demons for a few years now on the Round and each year it gets better and better. We kicked off the week with Demons Captain, Max Gawn joining the #1 and #2 national brekkie shows, Sunrise and Today, live from our Collingwood office.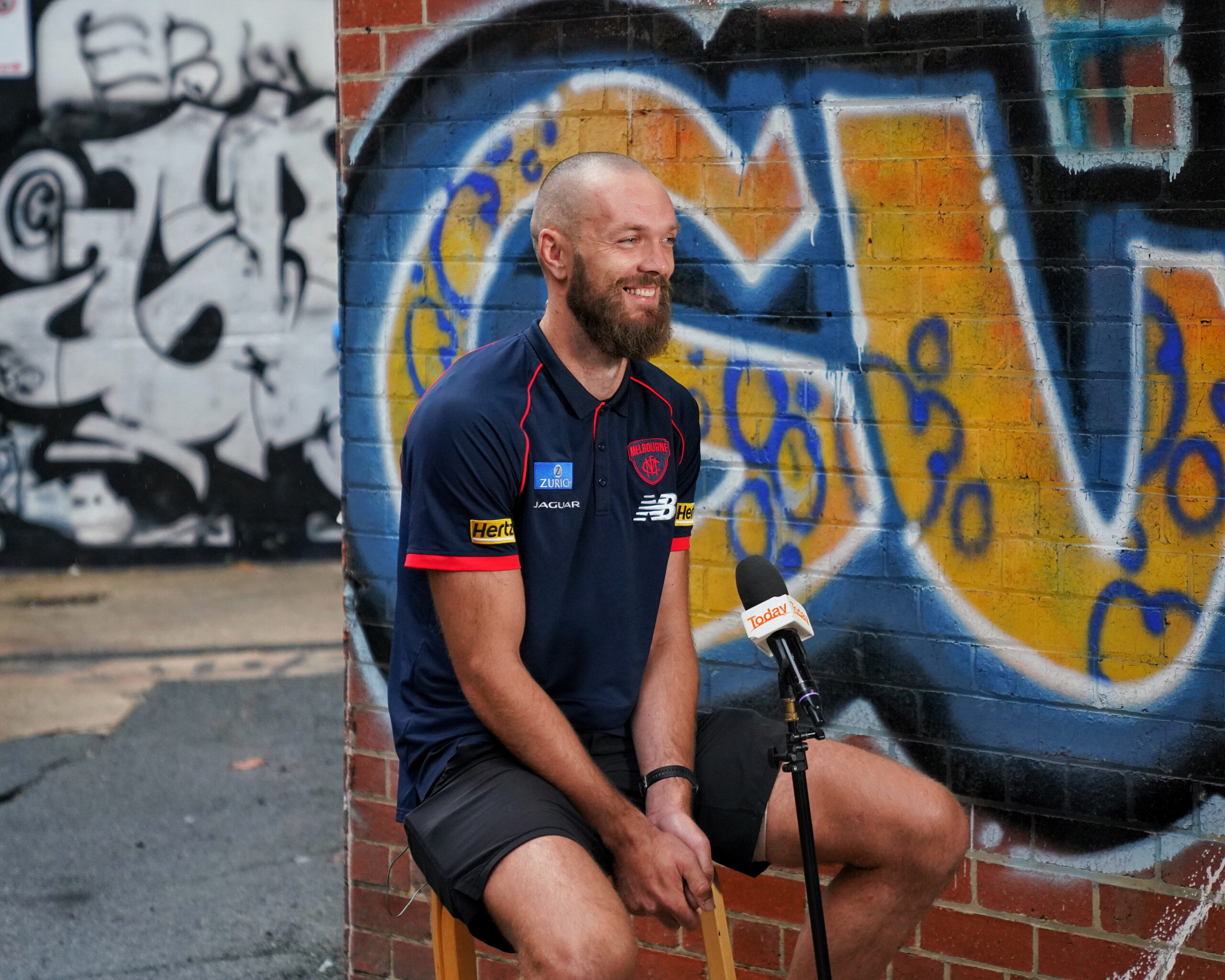 Reach CEO, Fergus Watts then joined Max for a press conference in front of the footy media launching the campaign and sharing our message on the importance of preventative mental health in young people. Zurich Australia kicked off the fundraiser, generously donating $25,000, Gawny presenting the Zurich donation to Ferg generated coverage across the Nine, Ten and Fox Sports news bulletins that evening.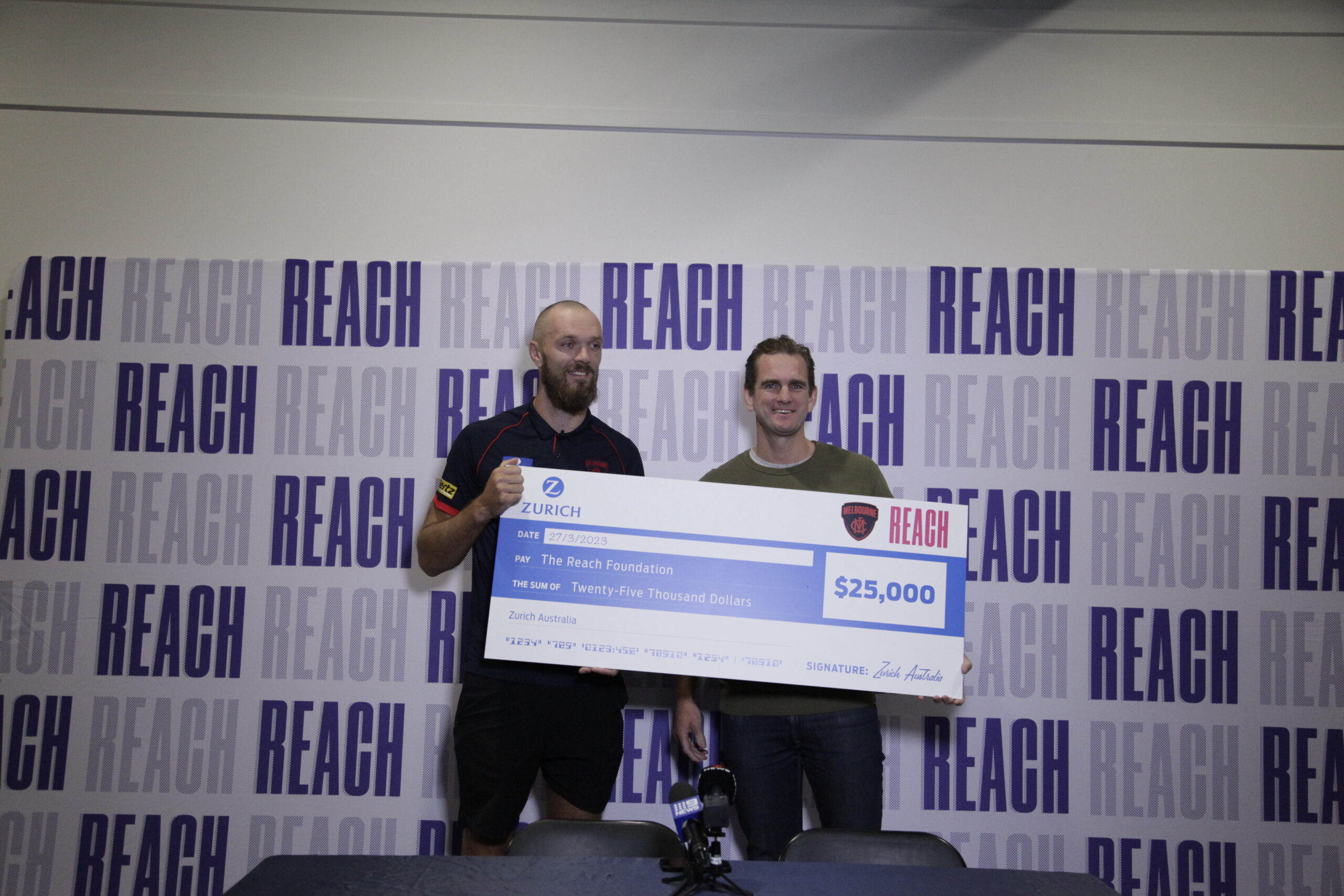 The week that followed included hundreds of billboard placements, radio plugs and guest interview spots. Facilitators Jana and Josh joined Ferg on the Gus & Gawny Podcast and SEN's Drive show (respectively), both spoke incredibly well to the fundraising campaign and their own Reach journeys. The Dees players got involved too, Alex Neal-Bullen, Bayley Frisch and Christian Petracca joined SEN, RSN and KIIS FM to support the campaign and spread the word.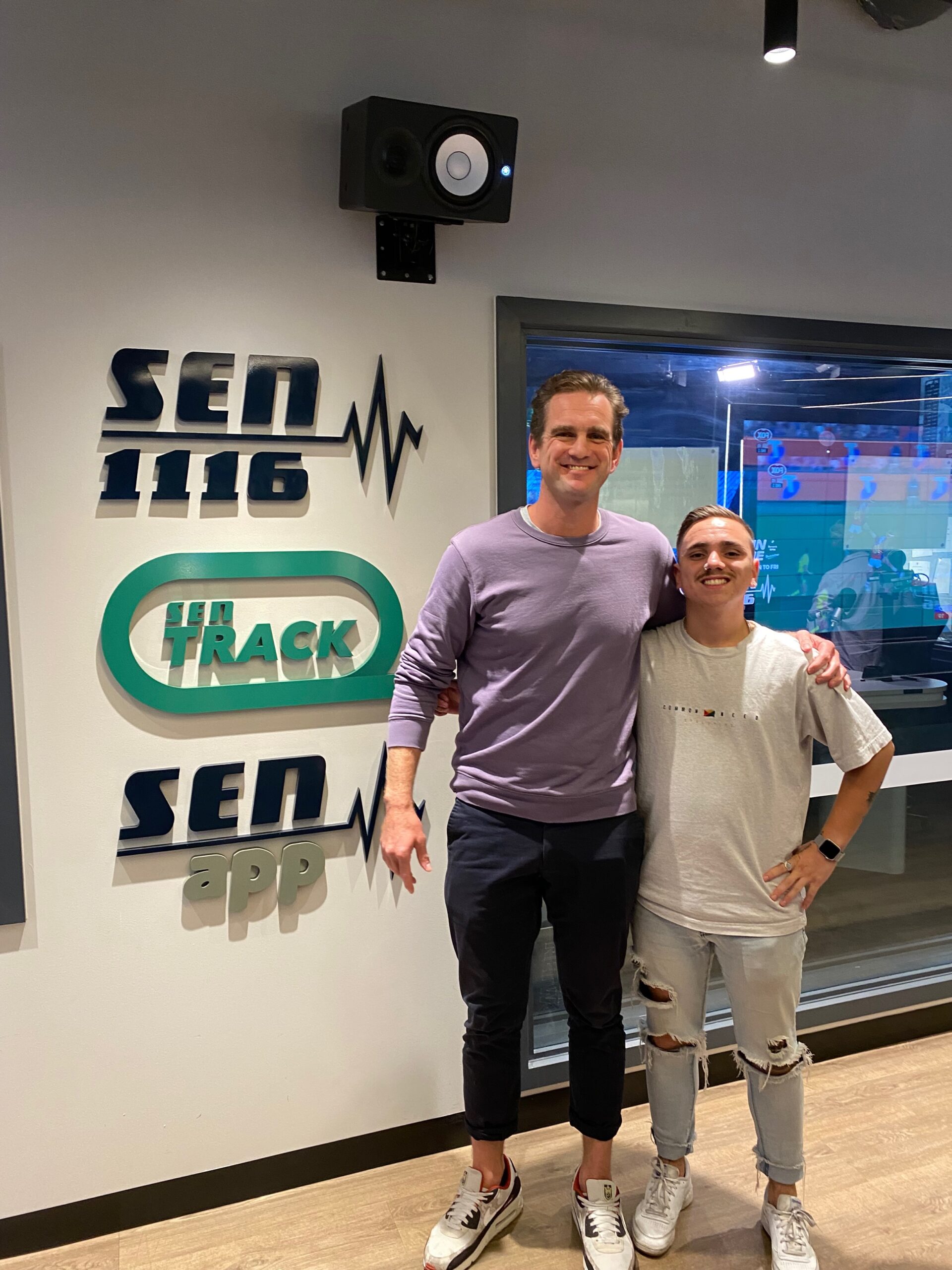 On game day, our wonderful crew were out in full force to support the campaign. Alishia joined Gawny on the front page of the Record Magazine – sold at every entrance to the MCG. On the big screen, Josh passed the game ball over the umpires and Ferg delivered the campaign message to the crowd during half time. The Reach Crew and Reach supporters hyped up the Dees entrance into the MCG, joining the energetic guard of honour.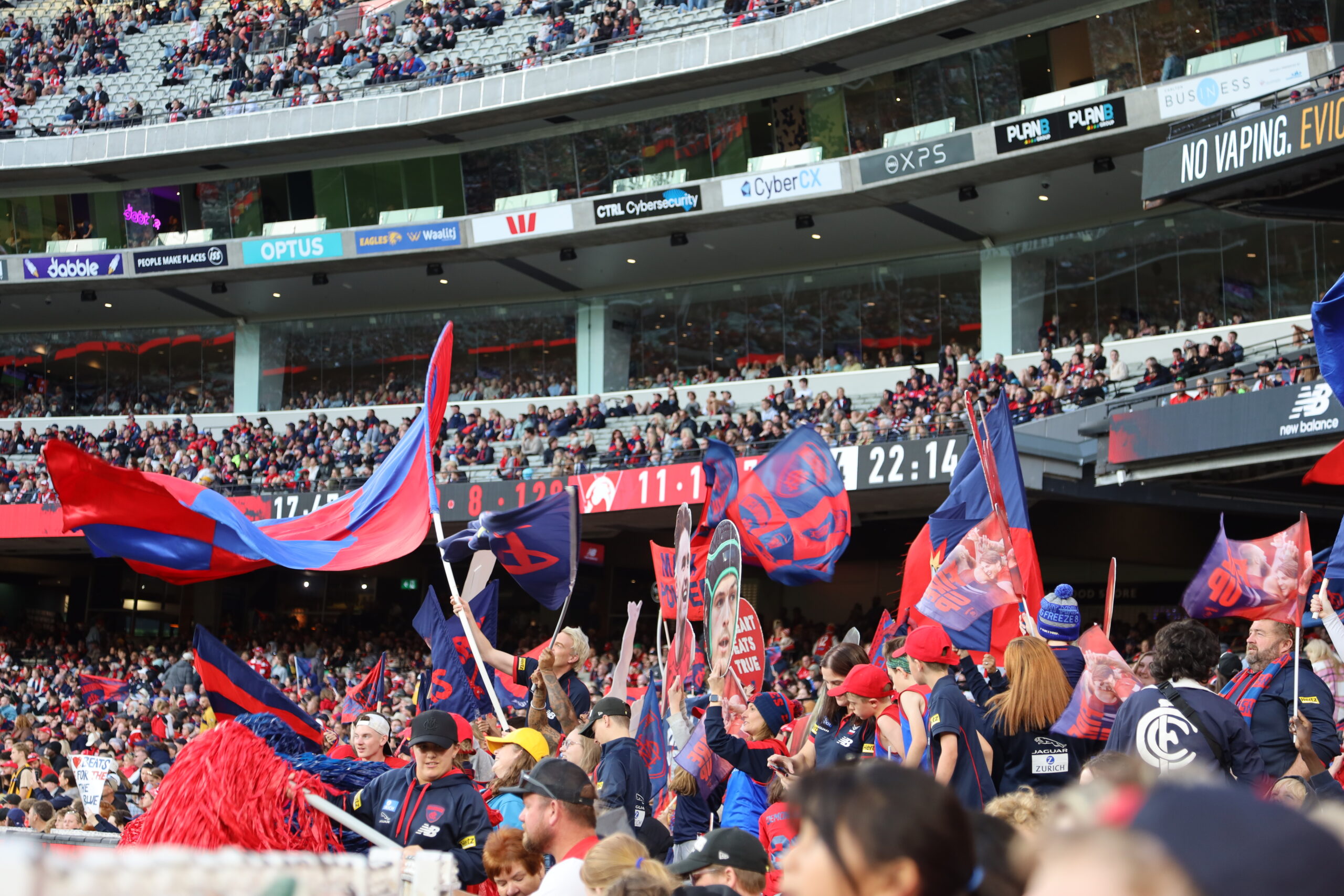 Moments before the game kicked off, the MCG big screens screened the Round for Reach campaign video, followed by 'Reach's largest workshop ever'. Jana and the Reach crew took to the MCG field and demonstrated a Reach workshop activity to a crowd of over 40,000 footy fans (!). Jana spoke to the preventative nature of Reach's work and the importance of getting in front of people earlier in life, it was a truly special moment.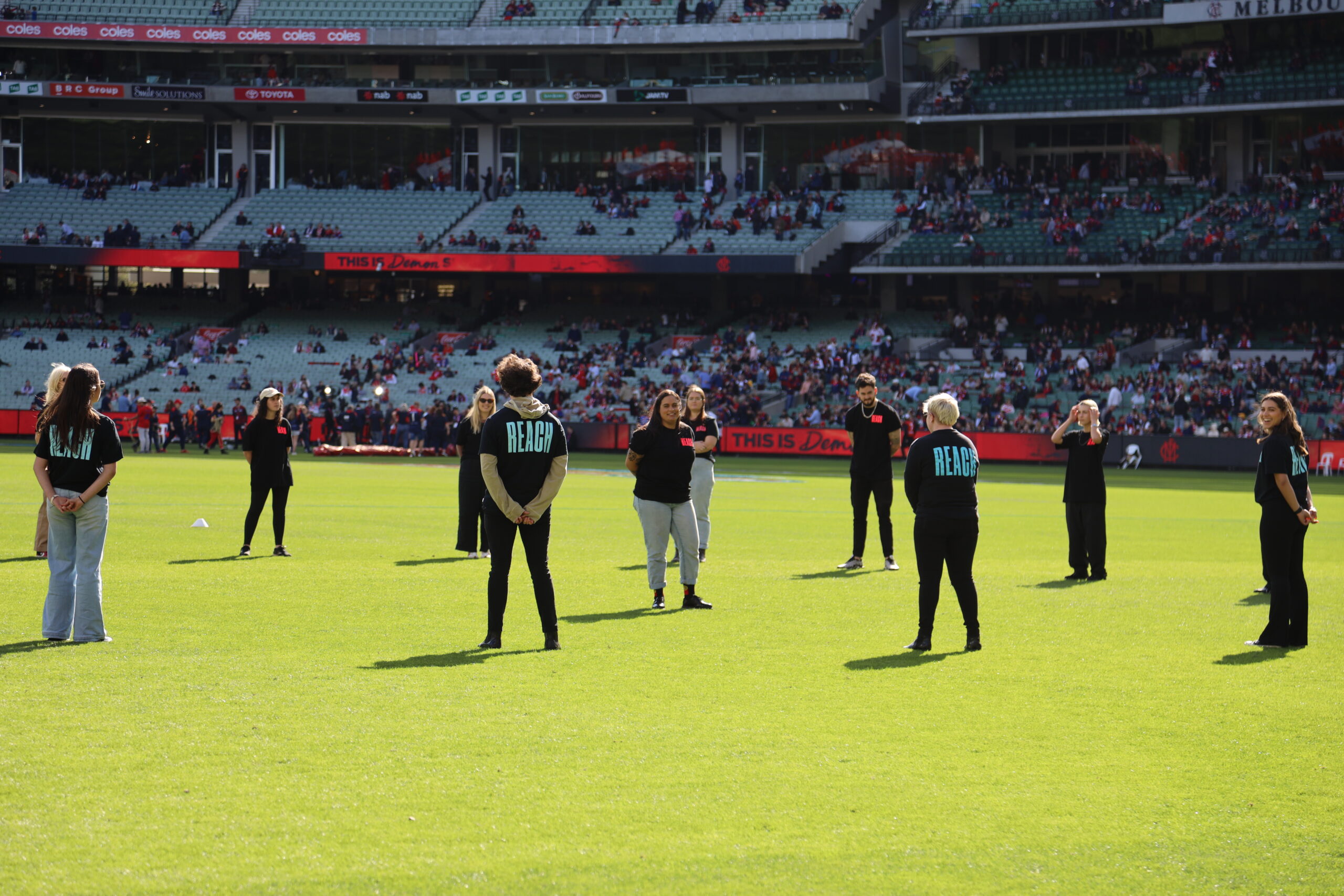 The day was capped off with a Demons win over the Swans (a first for the Round for Reach!). Our thanks go out to all our supporters for getting behind this year's Round for Reach and making this one truly one to remember. A special mention goes to the teams at Melbourne FC, Zurich, QMS and Third Space for their continuous and generous support.