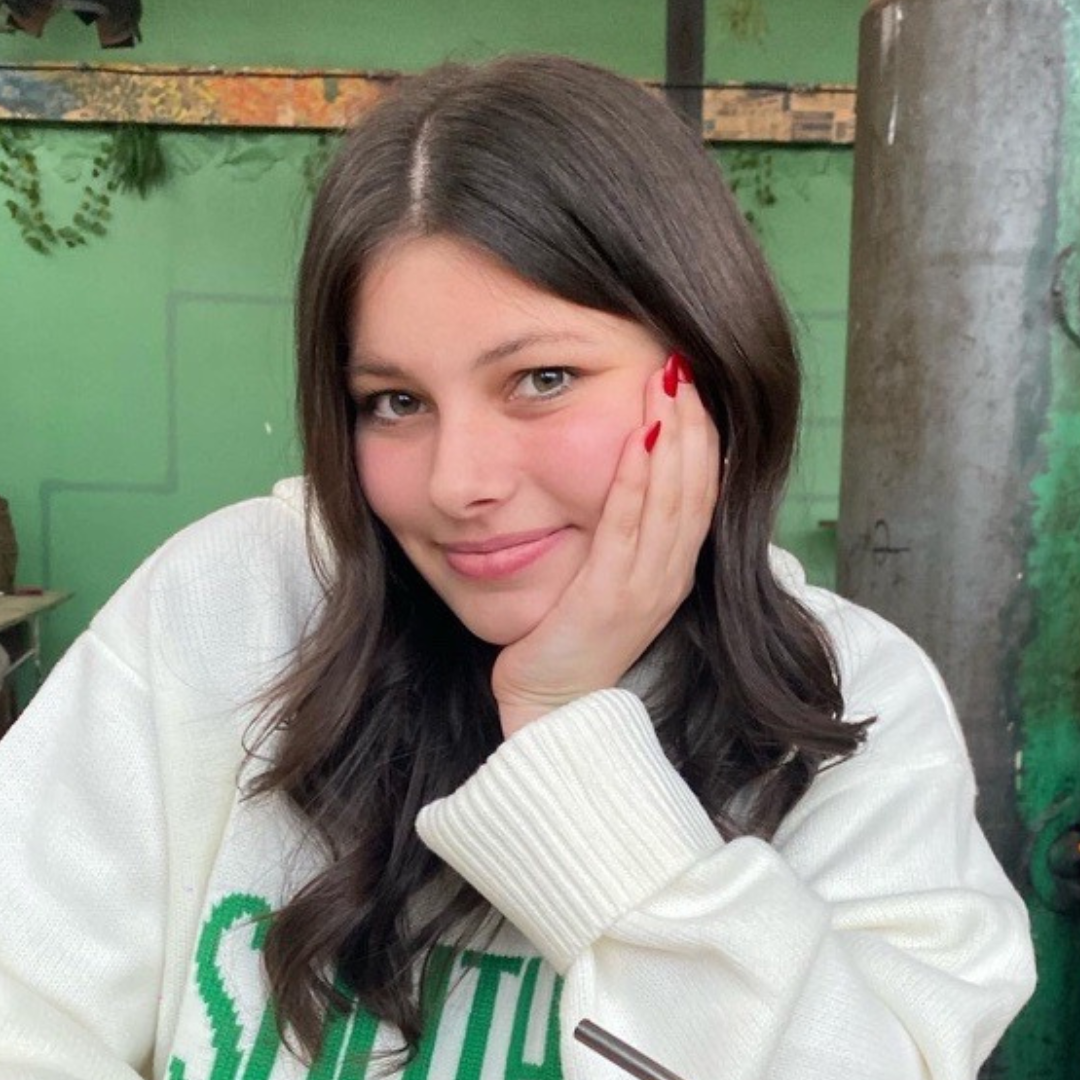 My name is Olivia I'm a facilitator here at Reach.
I started coming to Reach when I was 14 after my mum sent me on a community program. At school I felt like I was ten thousand different people at times – attempting to fit in with different people or to be noticed. I was super loud and dominant at times and others a silent observer.
Reach came into my life when I really needed it and I stuck around ever since, participating in nearly every camp and program. I got the space and opportunity to talk about what home and school was like for me, and had heaps of people help me step into my voice and power.
5 years later, now a facilitator, having the ability to travel across Australia and give young people the space to feel seen and heard is the fullest feeling job, knowing that even the smallest conversations have the biggest impact.
So far, I have travelled across three states, running 15 different school workshops, getting to meet young people from all walks of life, listening to their stories and getting the chance to hear about what school is like for them and their peers.
One of the conversations I got to have recently was over in rural NSW, running a connection workshop for the year sevens in their third week of school. There was a young person in the workshop who held immense amount of power in the room and got a laugh's out of the class by disrupting the class or cracking a few one liner jokes, even while someone was speaking.
Throughout the workshop and the more honest myself and the other facilitator got, talking about our lives and asking questions him and his peers might not always get asked, he was disrupting less and the one liners stopped. I asked him what the change in his attitude was and he said "I had no idea people came to school feeling like this, and I'm not very proud that I'm one of the reasons people don't like coming to school. I feel pretty embarrassed. But proud I admitted that". The whole room was silent and completely dropped until one very shy girl stood up and said "thank you for apologising…".
This moment and how connected the group was in this moment, displayed how far our work can go and how important your donations are. Allowing young people all across Australia to use their power for good, understand themselves and their peers and get the chance to be listened to.
Thank you,
Liv