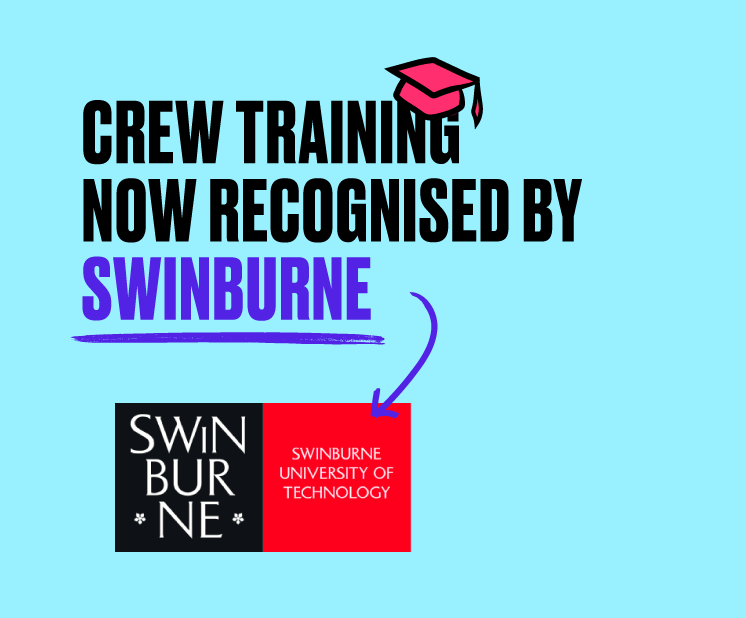 Reach Crew Training formally recognised by Swinburne
Big news.
Exciting news.
News that changes Reach in a pretty profound way.
Swinburne University of Technology is now our official Education Partner
Here's what that means and why this is such a big deal:
So three years ago, Swinburne came on board as a sponsor of our inaugural Diverge program, aimed at helping young people in Year 9 and 10 discover what career pathway they'd really thrive in after leaving school. 
Since then, the Swinburne x Reach relationship has flourished and as we close out the year, we're really proud to announce the signing of a brand new Swinburne x Reach Partnership Agreement.
As our official Education Partner, Swinburne will continue to put financial and mentoring support behind our Diverge program as well as remaining great supporters of our Melbourne fundraising events like The Reach Breakfast. Thanks guys!
But here's the especially big news.
Swinburne University has seen the value of the Reach Crew Training Program (our lengthy, intensive and sophisticated program for skilling up Reach facilitators) in creating generations of confident, self-aware and passionate young leaders. And so, commencing in 2020, Swinburne have aligned some of their vocational courses with our Reach Crew Training program, formally recognising the work that the Reach Crew do every day on their own self-development in a range of fields.
Thanks to Swinburne, The Reach Crew will now be eligible to receive formal pre-diploma accreditation in Event Management, Business, and Leadership. And even progress to full Diplomas through assessment of the work done as crew leaders at Reach!
This aligns the Reach Crew Training Program with formal Vocational Education – which is (obviously) a huge deal.
Thanks for seeing the value in what we do and coming on this journey with us, Swinburne! This represents a huge step forward in validating our work and how it feeds into every other aspect of life, personally and professionally.