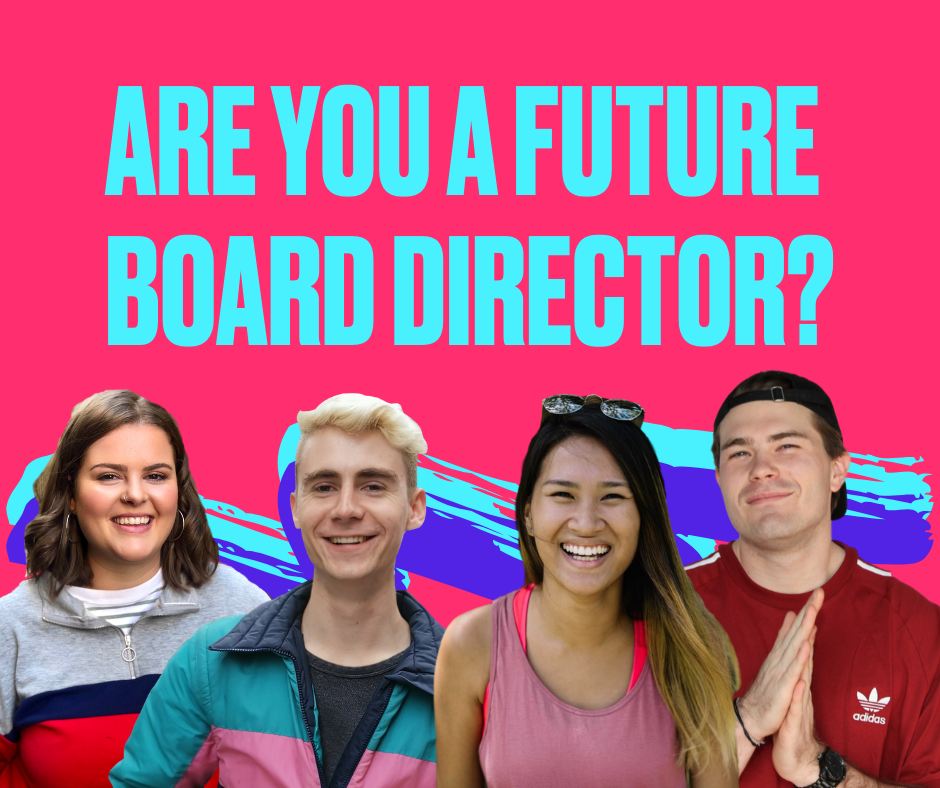 We're on the hunt for Directors to join our Board
Dear Reach Supporters,
The Reach Board play a critical role in leading the strategic direction and governance of our organisation. We have an extraordinary group of experienced leaders from diverse industries who are passionate about supporting young people to reach their potential and thrive. We're looking for a few legends to join the Reach family and guide us into our future.
Who are we looking for?
Someone who is passionate about supporting the mental health and wellbeing of all young Australians.
Someone who is committed to supporting the Reach team to achieve it's goals and has the capacity to contribute your skills and expertise.
Demonstrated skills in one or more of the following areas:
– Business / commercial acumen
– Digital
– Government
– Wellbeing / mental health
Established networks and contacts for potential donors, partners and sponsors of Reach
Experience on a Board or similar governance body
For more information, please read the position description.

All applications are due by Friday 15th May COB