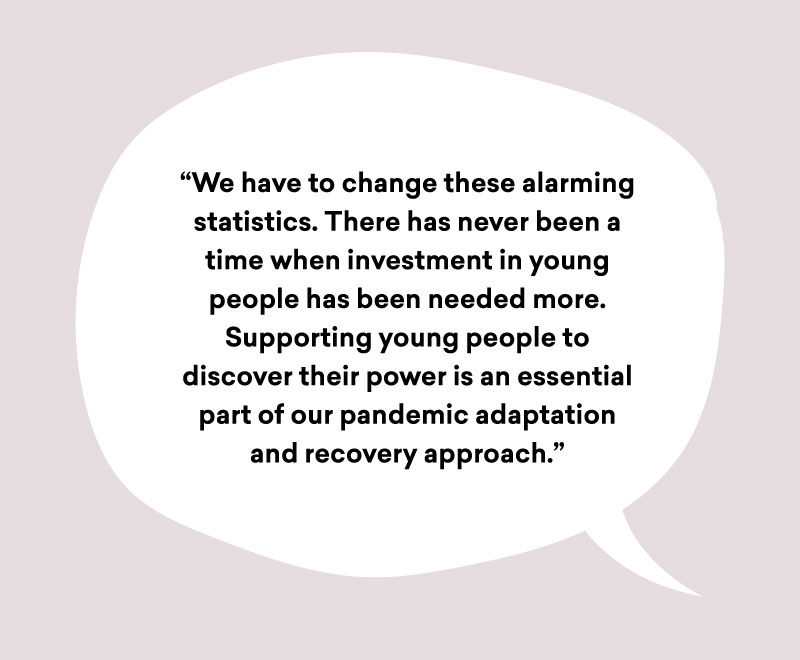 Media Release: Young people top national discrimination list during pandemic
Young people (aged 18-24) faced more major discrimination than any other group in Australia in 2020, according to the new Inclusive Australia Social Inclusion Index 2020/2021. They have remained near the top over the life of the survey but new figures show things got considerably worse during the pandemic.
The study found that:
More than half of young people experienced major discrimination in 2020 (57%), a jump of 12 percentage points on the previous year. This was worse than any other group in Australia.
Young people reported the second highest levels of everyday discrimination in Australia (40%) for a fourth year in a row.
Young people were the only ones to experience a dip in personal wellbeing in 2020.
One in six people are highly prejudiced against young people.
The types of discrimination that saw the biggest increases were 'unfairly fired from a job or been unfairly denied a promotion' and 'unfairly stopped, searched, questioned, physically threatened or abused by the police'.
Young people were hit particularly hard by the pandemic due to higher youth unemployment rates and high representation in the hardest hit industries. The number of young workers aged 15 to 24 looking for full-time employment who had been unemployed for more than 12 months increased by 54 per cent between March 2020 and 2021, according to the latest ABS figures. Adding to existing tensions between young people and police, they were also a focus of police crackdowns on group gatherings.
The growing question mark over their future security has been exacerbated by issues such as climate change, gender discrimination, employment and home ownership. The recent Federal Budget offered little in targeted relief other than a small tax cut, investment in apprenticeships and non-university short courses, and the extension of existing JobTrainer and New Home Guarantee programs. This came alongside funding cuts to universities and an absence of initiatives for renters and environment.
"The pandemic has definitely revealed the extent of exclusion of young people in our society," Inclusive Australia CEO Andrea Pearman said."The findings are particularly concerning because few Australians would be aware of the problem and are, therefore, unlikely to try to address it."
Reach CEO Philippe Magid said it was critical that we now look to the future.
"We have to change these alarming statistics. There has never been a time when investment in young people has been needed more. Supporting young people to discover their power is an essential part of our pandemic adaptation and recovery approach."