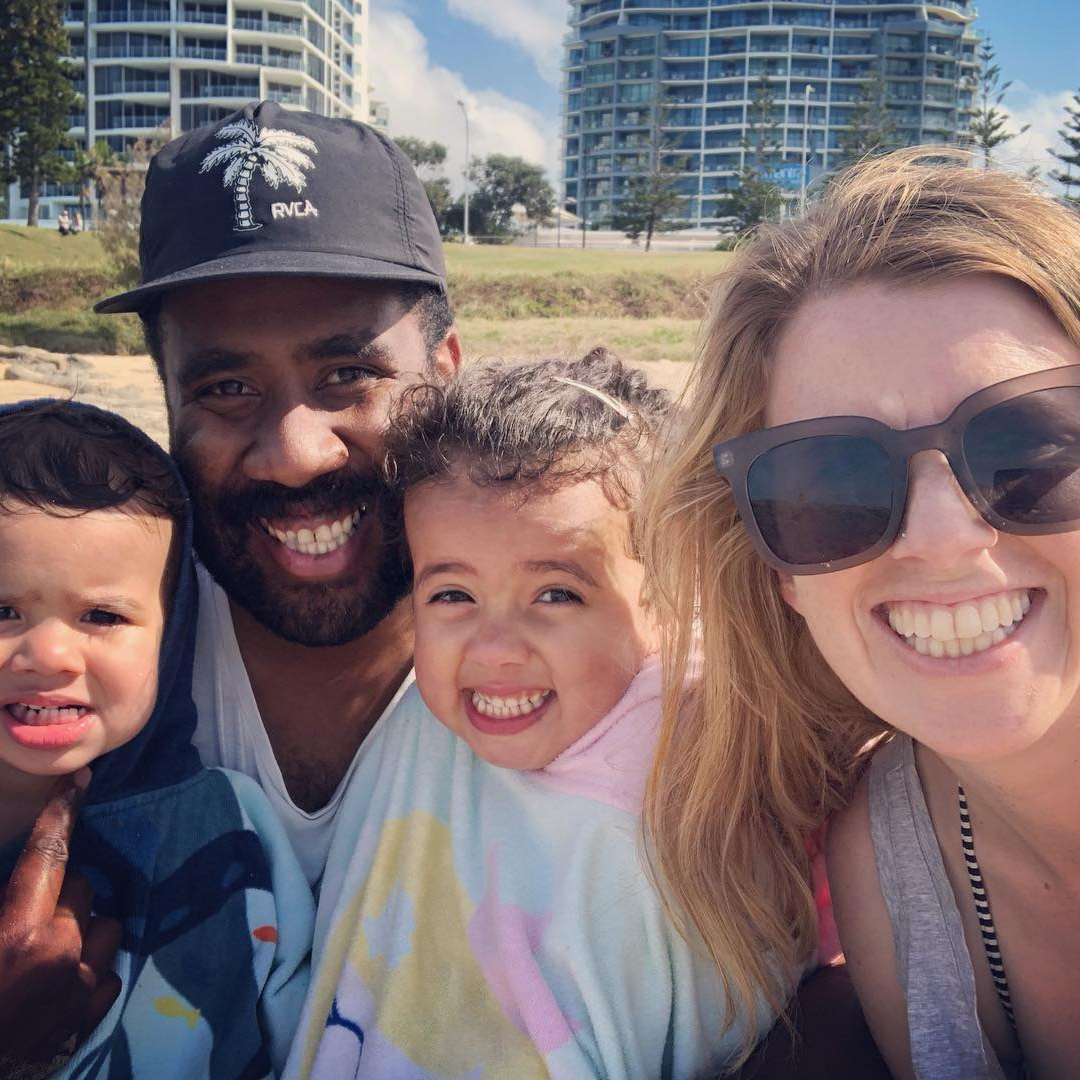 Where are they now? Spotlight on Alumni – Emily and Vil!
We recently caught up with Reach alumni – Emily and Vil Sirilo to hear about life since leaving Reach in 2014. Besides having two of the CUTEST kids in the world (Lomani, 4 and Novaki, 2) both Emily and Vil have continued to make a positive impact on the lives of young people. We're so proud of their story and for the difference they continue to make each day.
What year did you start at Reach?
Vil: I started in 2004. My Business teacher at High School told me to go along to a leadership day with five others from my Year level. 
Em: I started in the 2000, I was in Year 9 and attended a Leadership Day at the Richmond Town Hall. I was a keen Dees fan so went in the hope of meeting the one and only Jim Stynes. 
What role did you get to at Reach?
Vil: I was a facilitator and when I left was mainly involved with the Indigenous programs, Locker Room and Rookys. 
Em: I had a few different roles in my time at Reach. I was a Senior Fac and was involved with Finding Heroes (Teacher Training) and Rookys. I also worked in a Community Engagement role in Caroline Springs and managed the Programs Team for a while. 
What was a favourite memory?
Is this seriously a question? How can you possibly pick??!!
Em: The memories of the work that I hold fondest would be travelling to parts of this country, from Robinvale to Roxby Downs, with a group of mates, delivering work that we hoped would ignite a new perspective in a young person's life. So incredibly lucky to have spent my early 20s having experiences like these!
Vil:  Running workshops for the young fellas.  From the Locker room workshops at schools to the ones we created working with the young Men of Robinvale to Katherine to working with young athletes of Melbourne.  Working along side some of my life long mates.
When did you leave?
We left Melbourne at the start of 2014.
What have you gone on to do since?
We left Melbourne for a town of 2500 called Coonamble in Western NSW. Vili got a job with The Clontarf Foundation, working to support young Aboriginal men to attend school, using sport as a vehicle for engagement, and to create meaningful pathways into community, employment and study opportunities. Em began her primary teaching career in Coonamble, working in a Connected Communities school where over 90% of our students identified as Indigenous. We have since moved a further two times with Clontarf; first to Dubbo and now to Shellharbour on the coast in NSW. We got married five years ago and have two incredible little people of our own. Lomani is 4 and starts school next year and Navokai is 2.
What is something that you have learned about the world from your experience?
Em: In some ways I think I have learnt more about the work of Reach since leaving. Leaving everything that was familiar, starting from scratch iin a town where we knew no one; that is where I really understood the Heroes Journey and the greatness in people. What is comfortable becomes what is normal and so to leave that and move into a completely different community, where there is a completely different 'normal' is truely humbling. There are extraordinary people to meet everywhere in this world, we just have to take the leap and venture. The incredible young people that we have had the privilege of working with over the last six years have given us the opportunity to put the work of Reach into action every single day. We are a better teachers, mentors, and parents, for what we learnt at Reach.