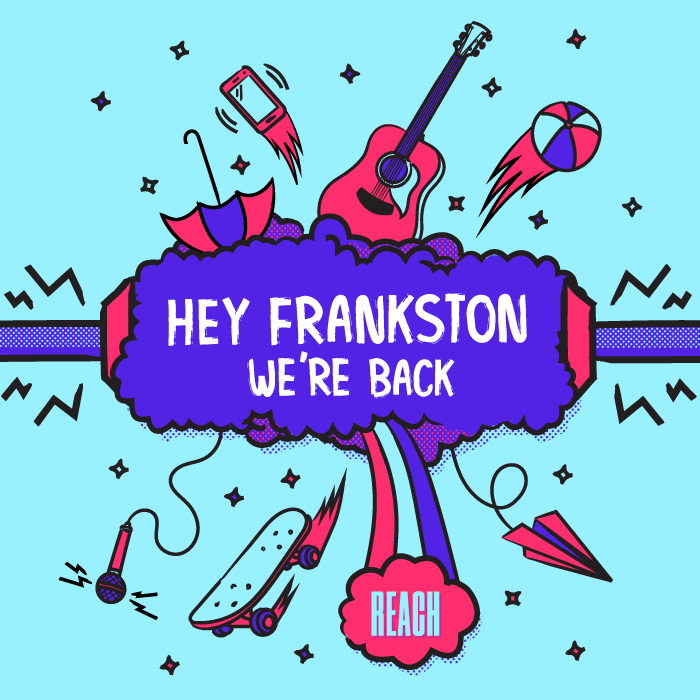 Two new programs in Frankston!
Hey FRANKSTON!
We're baaacck!!
We get messages all the time about when our workshops will run in Frankston again.
And have we got some news for you.
Frankston Fused is back in 2020!
Fused is a Reach staple that gets to the core of what we do: helping young people discover and become the best version of themselves.
And thanks to financial support from the amazing David & Kelli Lundberg (Our 2019 Shooting Star Winners) we are taking Fused back to Franga after almost 5 years away.
What's even cooler? David & Kelli have committed to keeping program running for the next 5 years!
We are beyond excited to be running this again.
We're running 2 Terms in 2020.
It's 1 night a week for 5 weeks, and the first one starts Tuesday 5th May 2020!
Know someone who should be going to Frankston Fused?
Fill out the form here:
FRANKSTON FUSED ENQUIRY FORM
BUT WAIT
THERE'S MORE
---
Introducing HAVOC
Havoc is a brand-new program we've developed with Metro Trains, which will also run in Frankston.
In this program, we'll be working with young people who live along the Frankston line, that have become socially and academically disengaged, and deemed "at risk".
We'll get them into a room to talk about themselves, uncover what their values are, discuss the alignment between their actions and their values, talk about what the true impact of their actions are, and give them to tools to make more positive life choices.
After it's all said and done, they'll walk away having had an experience of being heard and feeling safe, increased empathy and understanding for others, a strong sense of their values, strengths and passions, and ways they can more positively express themselves.
All this will help them navigate adolescence and thrive in adulthood.
It will run 1 night a week for 5 weeks, starting on Thursday 2nd April 2020!  
If you know someone that could benefit from this, fill out this form:
HAVOC ENQUIRY FORM