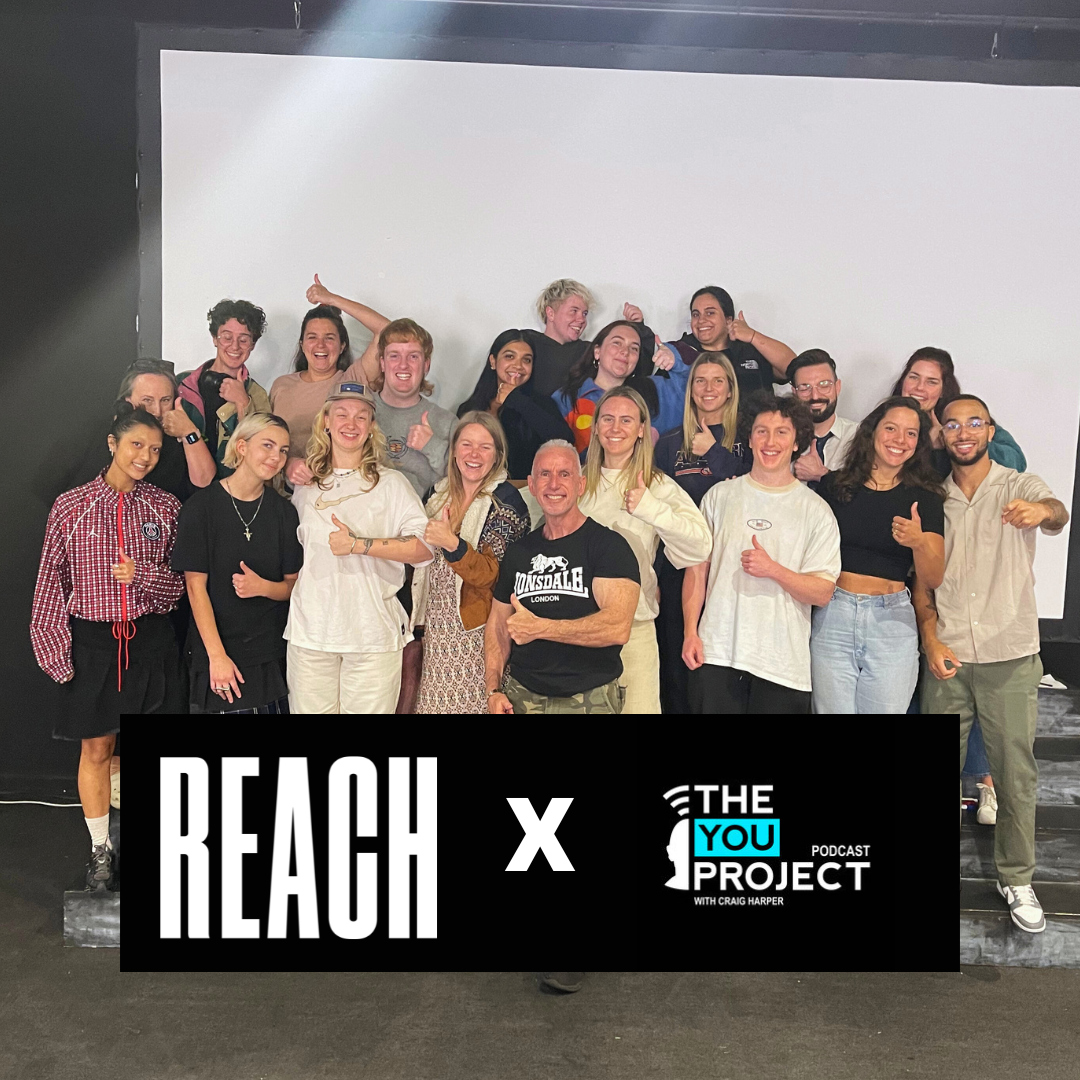 The You Project visits Reach
Motivational speaker, coach, consultant and all around legend, Craig Harper made an appearance at Reach this month. Craig specialises in personal transformation and human behaviour, he generously took the time to join a facilitator training session, sharing his own personal experiences and thoughts on mental wellbeing.
If you'd like to hear more from Craig, Reach CEO, Ferg joined him on his education and inspiration podcast, The You Project Podcast.
Episode linked below.