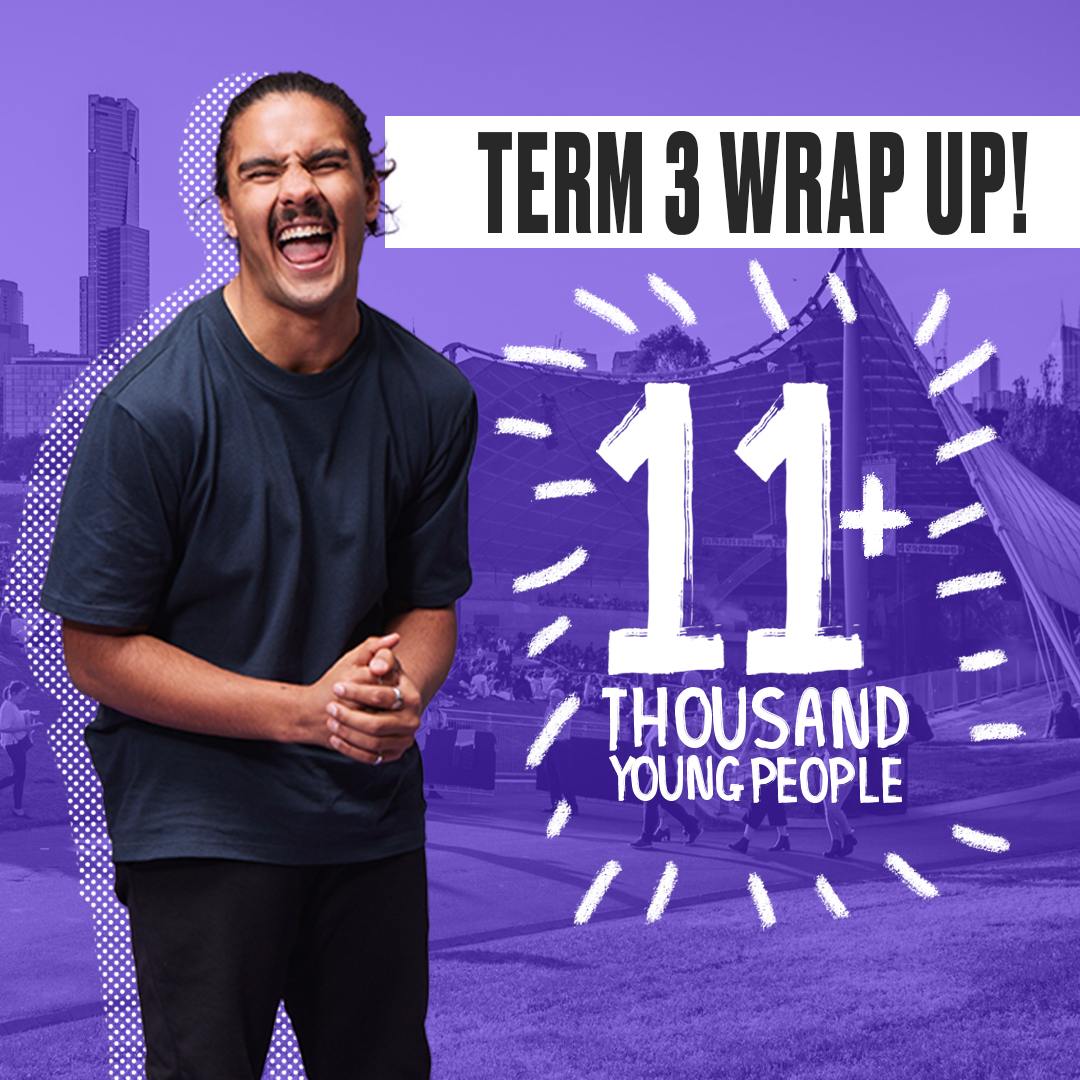 The end of term three is here and we are reflecting on the busy and exciting times we had here at Reach!!
We had a huge number of activities across schools, community and corporate workshops. Some of our highlights from this term include:
We delivered 208 workshops, including: 93 secondary school workshops, 31 primary school workshops, 39 Wake workshops delivered to corporates, 38 tailored and funded workshops.
We reached 11,711 participants, connecting with a variety of people from all around Australia
Our Thousand Faces Camp program ran with 40 participants experiencing a weekend full of personal growth, and creating lifelong memories
We ran programs and workshops in all 8 states/territories, spreading our impact and message around the country
We delivered our Ramp program in Mitcham
60 young people were involved in our Grounded program
We worked with people from a variety of regional areas, connecting with local communities, including Ararat, Benalla, Wallan, Euroa, Alice Springs, Bendigo and the Blue Mountains
We have loved having another busy term here at Reach and spreading our impact even further- we can't wait for (hopefully) an even busier term 4!
Thank you to our supporters who have helped us expand our impact and come along for the journey!