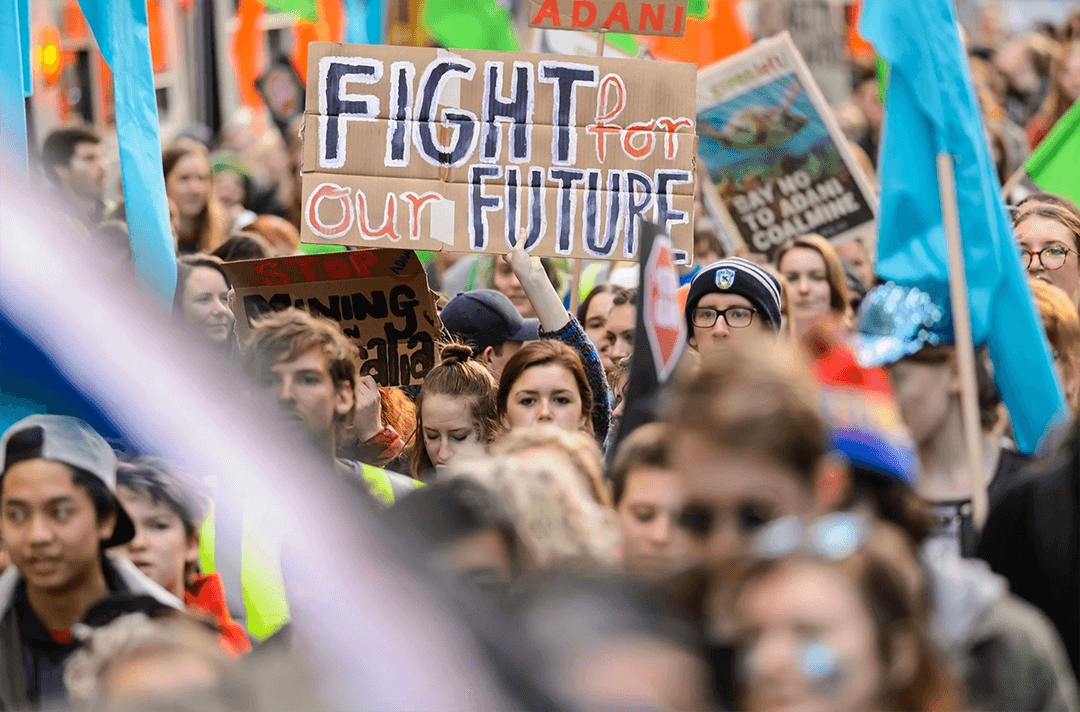 We Stand With 'School Strike 4 Climate'
On Friday 20 September 2019, The Reach Foundation will be joining forces with thousands of young Australians at the next School Strike 4 Climate.
We know that individuals alone cannot solve the climate emergency. When, each day, a single cruise ship emits as much pollution as one million cars, the responsibility must also fall on large corporations to put the planet before profits.
In order to do that within a capitalistic system, our politicians need to acknowledge the climate emergency and create sensible regulation that limits the damage businesses can legally do to our planet.
While many in power are choosing to not advance the conversation beyond whether climate change exists or not – we are being set up to inherit a dying planet we won't be able to revive.
The demands of the Australian government are:
No new coal, oil and gas projects – including the Adani mine.
100% renewable energy generation & exports by 2030.
Fund a just transition & job creation for all fossil-fuel workers & communities.
Australia is a wealthy country. Those in charge could start these initiatives tomorrow if they wanted to. Let's try convince them.
All Australian capital cities have a climate march scheduled, and everyone is invited to join this peaceful demonstration.
Rather than resigning themselves to defeat, young people are choosing to step out of what's comfortable, what's safe, and are sacrificing their education to fight for the planet. That is an incredible feat of determination, courage and leadership.
Let's tell our politicians to take our future seriously and treat climate change for what it is – a crisis.