Virtual School Workshop Impact Report
In 2020, there is one thing we can rely upon: uncertainty.
And in this environment, we knew we had to develop a workshop to meet the rapidly-changing needs of young people.
Enter The New Normal Workshop.
Run for Years 9 – 12, The New Normal addresses the underlying issues young people are currently faced with: Ambiguity. Disconnection. A sense of powerlessness.
During the workshop they reflect on themselves, on their community, and on the world at large.
By framing their setting through these micro, meso, and macro lenses we're able to broaden their perspective.
We then provide them with the tools to gain control and instil in them the knowledge that they have the power to create change, to support those around them, and to support themselves.
We designed this workshop to achieve these outcomes:
Give 14 – 17-year-olds a greater understanding of the impact that macro influences have on the individual and, by extension, themselves.
Acknowledgement of the different experiences that have impacted their lives.
Gain a greater understanding of, and connection to, their classmates and school culture.
Empower young people to make positive choices and take action in their lives, whatever their circumstances may be.
Give them the means to distinguish what is working well in their lives & what needs to change.
Imbue them with the control and confidence to make changes – big or small.
Give them permission to tap into support from the meso community in order to take action or make choices to improve their situation.
Positive social connection is essential for our mental health, even more so in times of stress and uncertainty. Opportunities to connect with others and talk about the impact of large-scale events on their lives can help young people processes these changes and feelings, and remind them they are not alone.

Coming together with peers and talking about what they do have control over can increase young peoples' feelings of security and stability, and foster a sense of community.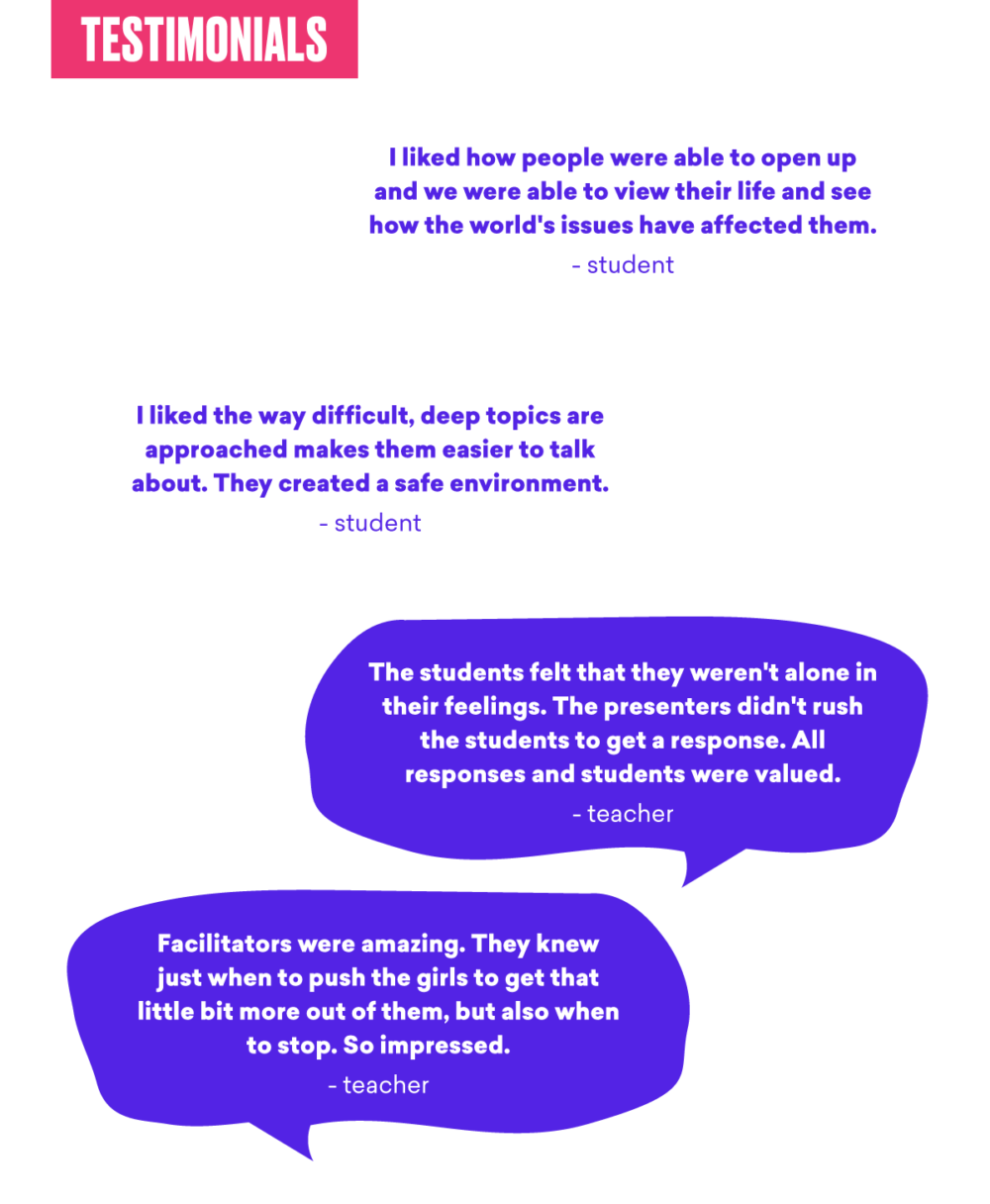 Conclusion
The New Normal shows how important it is to create the time to understand how societal events impact each of us and our communities differently.

We know the impacts of COVID-19, climate change and bushfires are not going to stop at end of 2020. This workshop, however, has the ability to help young people make sense of the world around them and create tangible action for them to be the change they want to see.