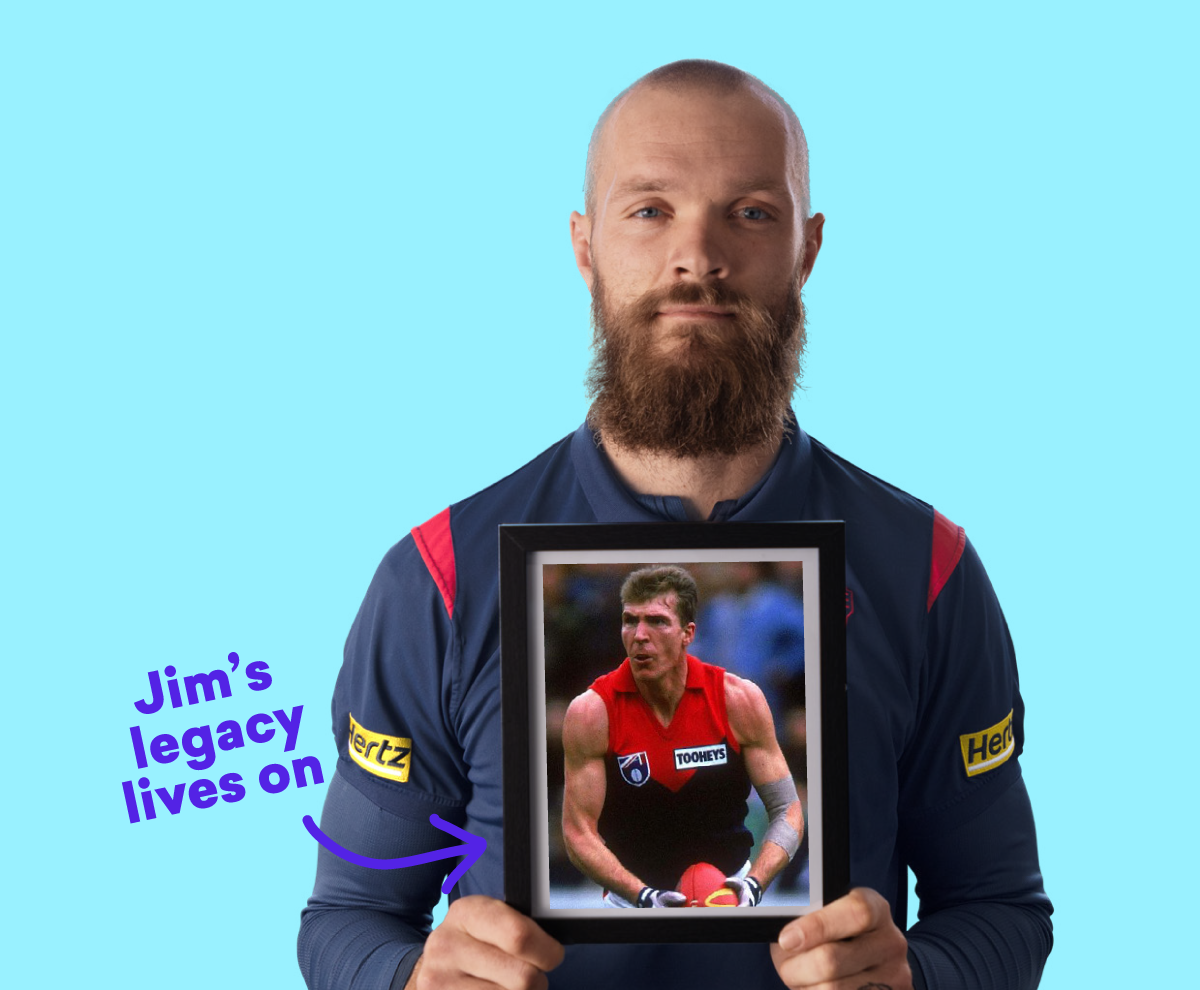 MELBOURNE FOOTBALL CLUB AND THE REACH FOUNDATION LAUNCH CAMPAIGN IN HONOUR OF JIM STYNES
Off the football field, the great Jim Stynes devoted his life to helping young people believe in themselves and get the most out of life.

And today the Melbourne Football Club and the Reach Foundation are launching a campaign honouring his legacy by asking people to Be Like Jim and invest in our nation's youth.
Following a challenging 12 months, mental health organisations are reporting alarming levels of deteriorating mental health in young people, with many struggling to find the support and confidence they need to reach their full potential.
In response to this, the Reach Foundation and Melbourne Football Club are asking people to donate $11 (Jim's jumper number) and give young people opportunity to take part in 12 months of extensive training and development through Reach.
Each person will then assist 500 other young Australians in overcoming adversity and dealing with the impacts of major disruptive experiences, such as the ongoing COVID-19 crisis.
"It's an honour to be able to play in a round for Jim"
– Max Gawn
"Jim's legacy needs to live… powerfully"
– Garry Lyon
"Jim really wanted the best from everyone and wanted to help everyone be their best"
– Libby Birch
"Young people need to be inspired, told they can achieve anything they set their minds to"
– Jim Stynes
This Round for Reach, Be Like Jim.
Invest and believe in young Australians.
Donate here
Watch this video from Max Gawn, Jayden Hunt, Jack Viney, Libby Birth and Gary Lyon as to why you should support.