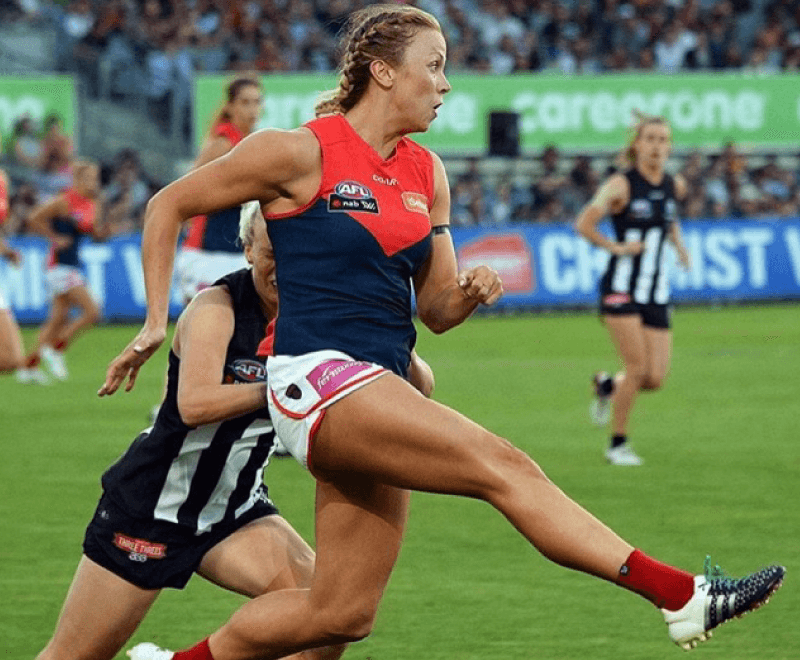 5 Quick Questions with Laura Duryea
Alex Blackburn, Reach Facilitator and mad footy player sat down for a quick pow-wow with one of our legendary ambassadors, Laura Duryea from Melbourne Football Club.
What was it like to play in the first season of the AFLW competition?
It was an amazing experience, especially being a part of something so unique and the first one ever! To know we are all now a part of footy history is pretty awesome. I just can't wait for season 2 to begin.
What have been some of the challenges you have faced along the way to becoming an AFLW player?
The biggest challenge would have to be balancing working full-time as a primary school teacher and training as an AFLW player.
Who or what inspires you?
Knowing that little girls are looking up to us as their role models is inspiring. The fact that they can say "when I grow up I want play for the Melbourne football club just like Laura Duryea" is pretty awesome!
What are you passionate about outside of Football?
Outside of football I love to travel, eat out at great restaurants and in the summer hang out at the beach. Oh and of course going back to Ireland to see my family and friends!
What are your goals, dreams or aspirations in life? 
My goals for the upcoming season are to improve on last year's season as a player by getting fitter, faster, stronger and more educated, stay injury free and win the premiership. Long term life goals, I want to be healthy, happy and passionate about my job.
"My footy dream is to play on the MCG one day, alongside my role models". – Alex Blackburn, Reach Crew and player for the Yarra Old Grammarians.