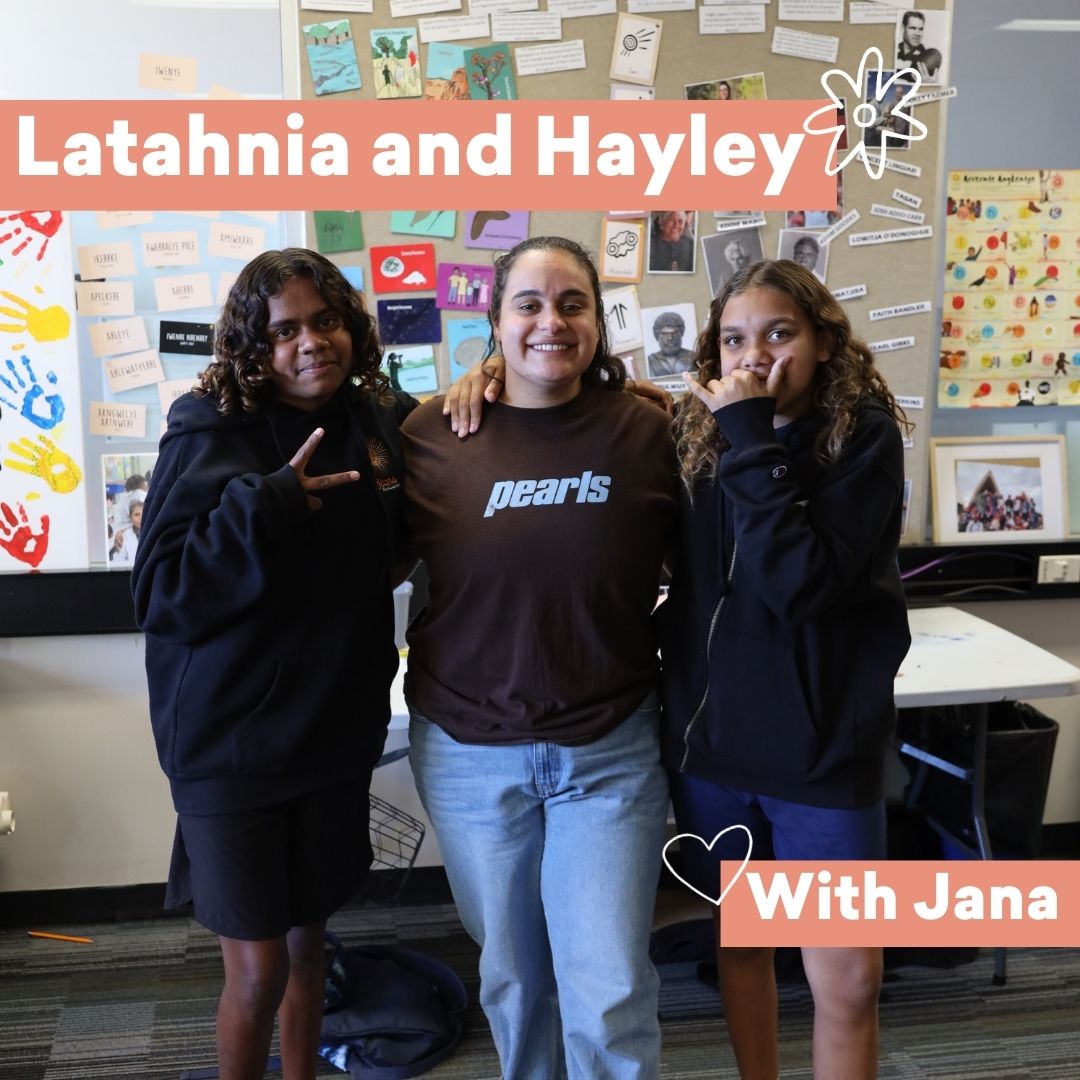 During our week in Mparntwe (Alice Springs), we had the privilege of meeting so many remarkable young individuals who participated in our workshops. Each day brought a unique blend of cheekiness, vulnerability, honesty, resilience, and even a hint of resistance.
On this trip, two young people in particular stood out to me, Hayley and Latahnia. They sat towards the back of the class and didn't give us much to begin with, their own constant chatter, initially seeming somewhat disinterested. I decided to sit beside them for a moment, just to see if they're alright. I threw a challenge their way and it was to participate in the activity we were doing, which was to get up and answer an honest question in front of the group. To my surprise they took on the challenge but only if I went up with them. The three of us got up and answered questions in front of their peers. As we sat down I noticed a slight shift in their behaviour, less chatter and mucking around and they were intensely listening to others.
The following day we were working with a new year level , and as we entered the room, there they were – those two young people, accompanied by a few mates who we hadn't met yet waiting to all say hello. The speaker they had blared with Akon and Tupac music and they were singing on the top of their lungs. Their want to connect and spend time with us was heartwarming.
Reflecting on this experience, I am reminded of the immense power of human connection and the importance of the work we do.
-Jana
Lead Facilitator