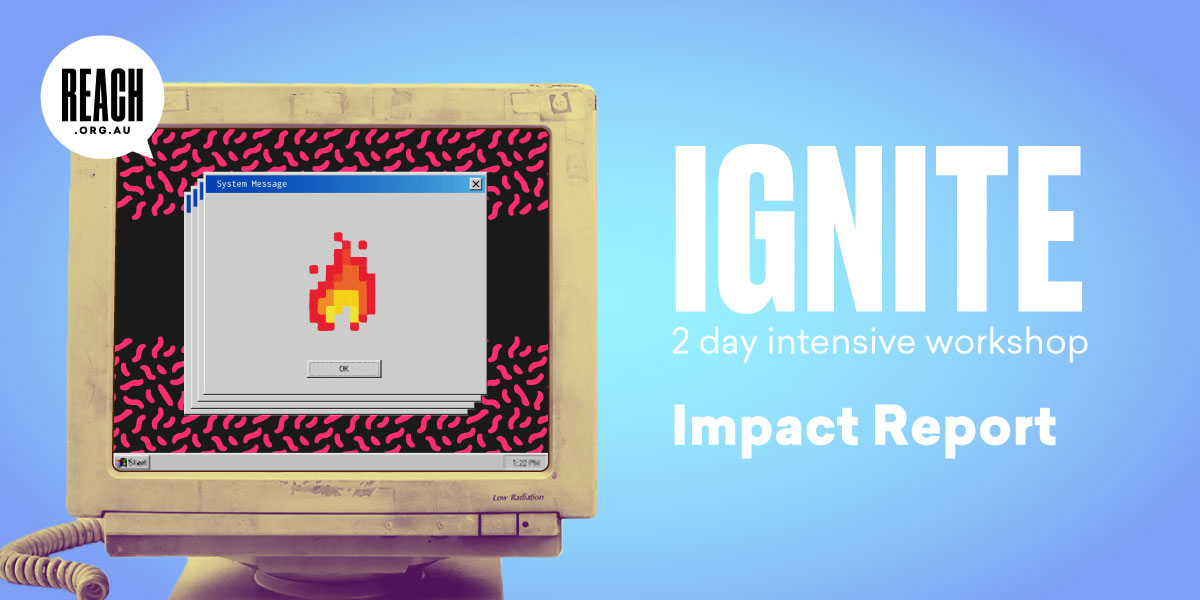 At the start of 2020 did we think we'd be running a two-day 'Reach Camp' completely online?
No.
Did it end up being one of the best, most successful, most enriching Reach experiences of the year?
Heck yes it did.
We called it IGNITE. Designed to foster empowerment, confidence, resilience and self-awareness – all virtually. It ran for a group of 28 teenagers in September 2020.
And it was run at a time where:
Immersive experiences are our bread & butter. Experiences where, through lighting, sound and direction, we are in full control of the room. And we use that to create profound, meaningful moments for the participants.
On Reach Camps we get to dial this up even more.

IGNITE showed us we're able create these same immersive experiences in the virtual space and achieve important outcomes for every young person in the 'room'.
If you know someone who might be interested in
our transformational workshops – fill out
this form