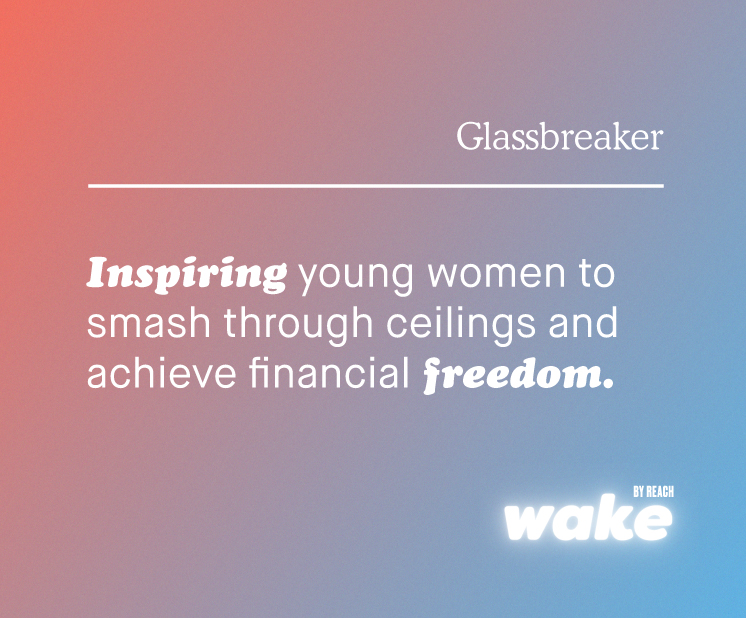 Glassbreaker: A new program inspiring young women to achieve financial freedom
According to the Grattan Institute, today's young Australians are in danger of being the first generation in memory to have lower living standards than their parents' generation.
The statistics regarding young women in this regard are particularly troubling.
ASIC found that 55% of women under the age of 35 find dealing with money stressful and overwhelming, and 85% of young women don't understand fundamental investment concepts.
ASIC also found that women are retiring with significantly less super than men, with roughly $230k vs $454k on average.
Concerned by these statistics, as well as the stories we were hearing from the young women in our lives and our own experiences, the Wake by Reach team came together in late 2019 to see if there was a role we could play in helping young women reach their goals and achieve financial freedom.
As an organisation, Wake lives and breathes human connection, and helping people gain the self-awareness and confidence they need to pursue their individual passions and purpose.
Given this, they felt they were well placed to be able to deliver transformative workshops that would allow young women to check in honestly with where they were at, and to access the resources and motivation they need to start making changes to one day achieve their goals and dreams.
In early 2020, the Wake by Reach team were incredibly excited to hear we had been approved for a grant from the Ecstra Foundation, to bring the Glassbreaker program to life. The purpose of Glassbreaker is to help young women take control of their financial lives, through a series of facilitated workshops, access to financial literacy resources and membership of an online hub and community of like-minded women. We are also lucky to be collaborating with EY to ensure that the workshops can provide useful advice and resources from a financial literacy perspective.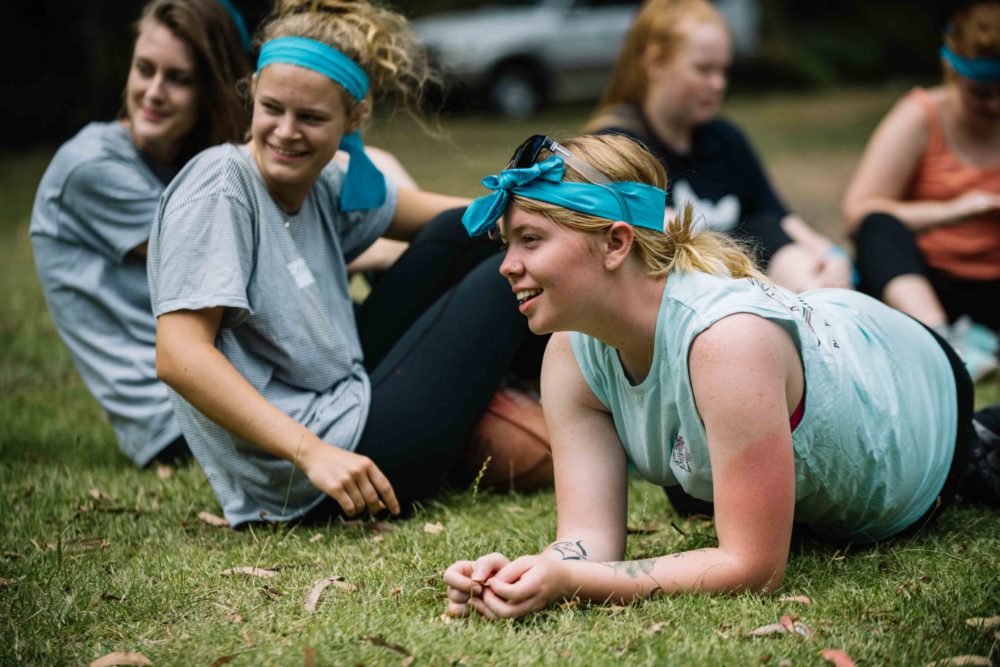 Originally slated for a mid 2020 delivery, we are working with both the Ecstra Foundation and EY to look at how we can achieve our common goal of helping young women take financial control of their lives. While we have postponed the face-to-face delivery to late 2020/early 2021, we are exploring opportunities to deliver digital components of the program in the coming months.
Keep an eye out for more information, and feel free to share with the young women in your life!