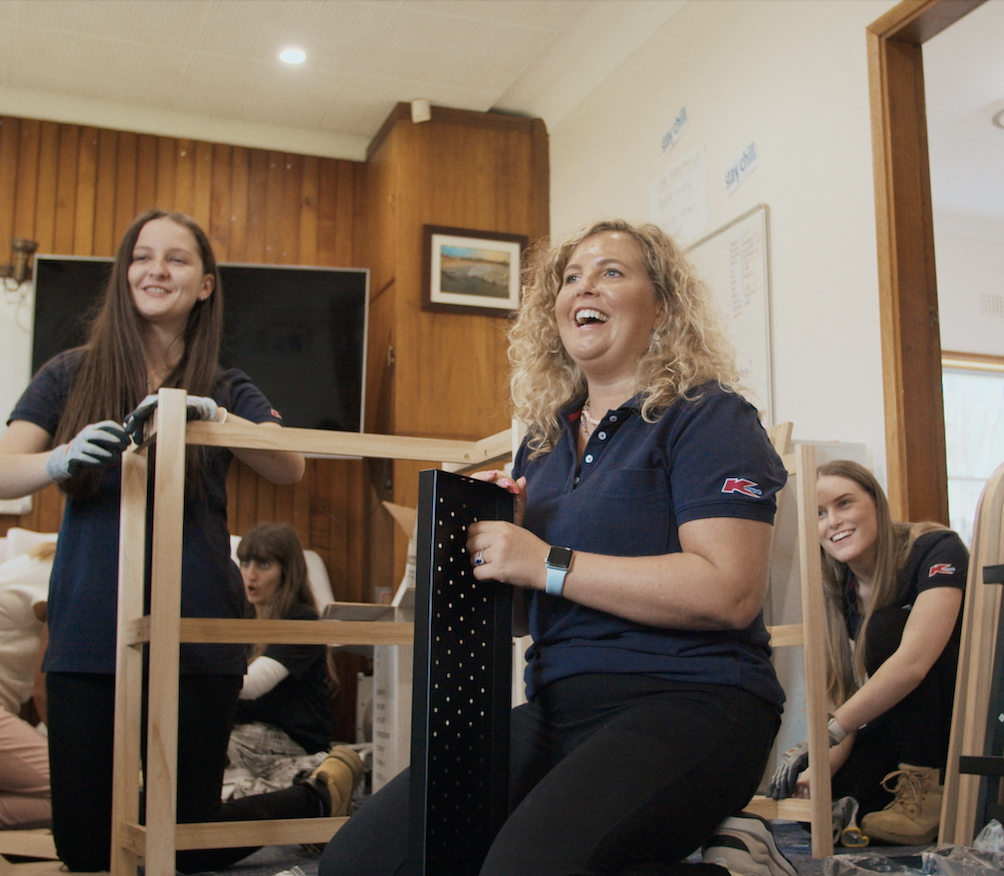 An amazing project for amazing young people!
We joined forces with our partners at Kmart this month to create a refreshing new space for our friends at Bowen College! The collaboration saw Kmart making over the school using purposefully selected items from their homewares range to bring Bowen College's learning and communal spaces alive to create a safe and positive environment for the students.
"When Reach let us know that Kmart was coming into our school to spruce things up we were ecstatic. The young people we work with often face challenging circumstances outside of school. An iconic organisation like Kmart donating its time and resources to give these students and special place to learn and develop is an act of genorosity that we and the school community, will never forget."

Jeni Lee, Bowen College – Acting School Manager
Bowen College is one of six accredited and independent high schools that provide education to young people from a variety of backgrounds who have become disengaged from mainstream education. The school is made up of 15 students and a house with 11 rooms, not only is it important for the students to be able to feel at home but equally as important to have functional and engaging spaces to assist the teachers of Bowen College to continue their therapeutic and restorative practices.
"Kmart have been supporting us Reach Crew for over six years now and they continue to go above and beyond to help champion the need for our work. Connecting young people we work with, at places like Bowen College, to our mates at Kmart is what great partnerships are all about. Together we've been lucky enough to give these young people the space to dream, back each other in and be themselves."

Paris Rovedi, Reach – Crew member
A big thank you to Kmart for making this dream a reality for the amazing students at Bowen College. We can't wait to see what else we can do together to continue supporting and enhancing the lives of young people!