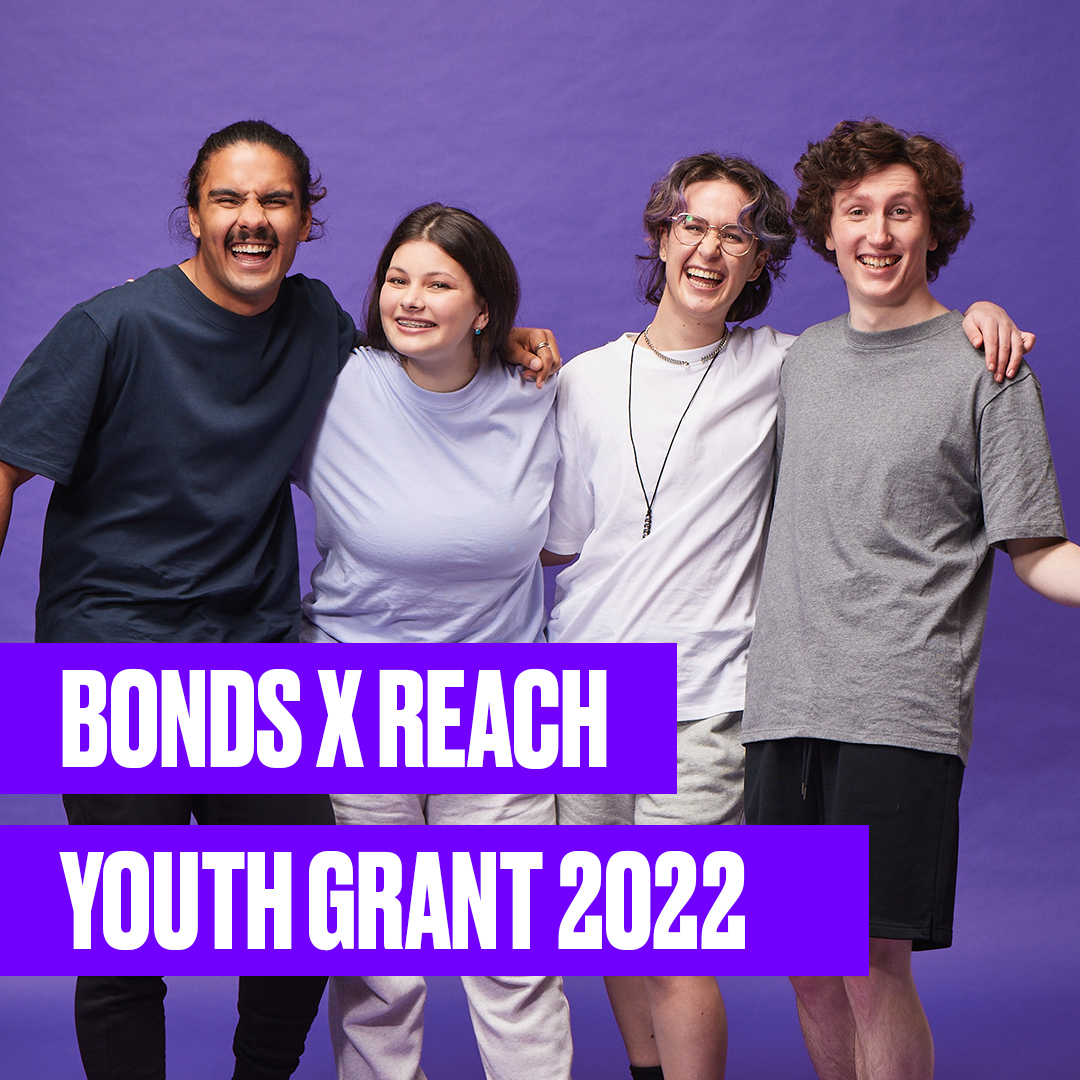 BONDS x REACH YOUTH GRANT 2022
Bonds and Reach were back in 2022 to bring one lucky secondary school student's biggest dreams to life with the Bonds X Reach $10K Youth Grant.
Whatever the ambition was, Big or Small, together with our partners at Bonds we wanted to help one lucky individual achieve it.
Over the last five years we've worked with the Bonds team to help bring our epic Secondary School workshops to as many young people as possible. We believe in empowering and inspiring young people to get uncomfortable and chase their dreams.
With the successful launch of our 2021 winner's Web series going live we thought it was the perfect time to go back again for round two. Launching on International Youth day (August 12th) we asked young people right across the Bonds and Reach network how they would spend $10K if they were to win the grant. With over 800 entries in just a few short weeks our finalist was chosen….
Henry Edmonson is the first ever Western Australian to compete in the Junior Freeride World Tour in snowboarding and is currently ranked in the top 30 young snowboarders in the world who hopes to compete in the Austrian world championships in early 2023. Coming from regional WA the nearest snow to this young snowboarding superstar is on the other side of the country, which makes training pretty difficult!
Henry hopes to use the grant to turn his dream into a reality and we're sure we'll see this young person from a small country town on the south coast of WA riding down some of the biggest mountains in the world to represent Australia!