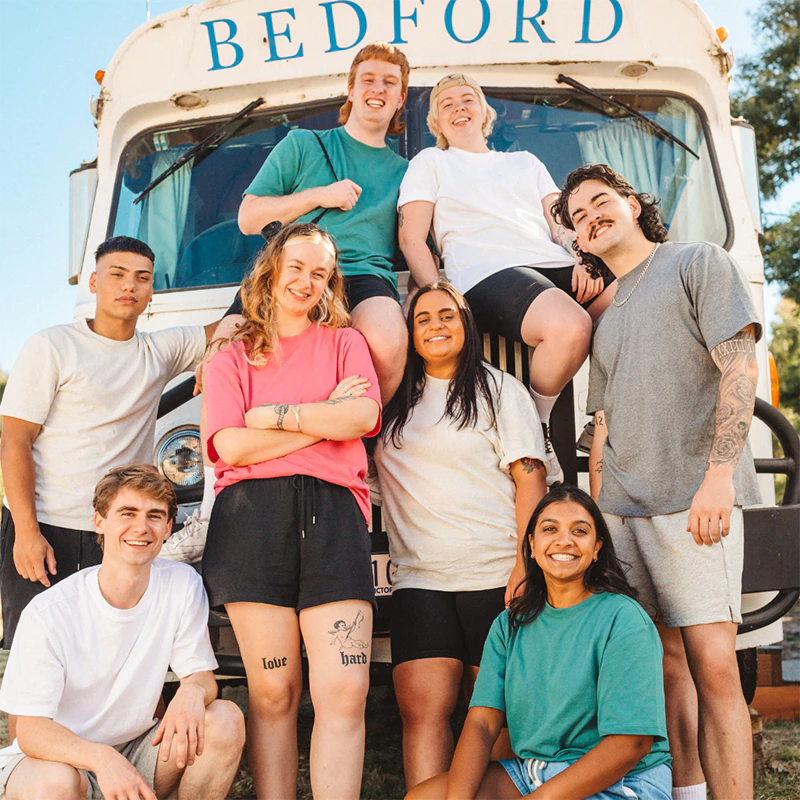 THE BONDS X REACH CREW TEE
2022 marks five years of our Reach and Bonds partnership!
In 2018, we joined forces with Bonds to empower and inspire young people to find their voice and own it. Support from Bonds has helped our Crew work in secondary schools across the country and expanded our INC Programs into even more regional and rural areas who need our work now more than ever.
This year has started off BIG with Bonds introducing THE BONDS X REACH CREW TEE!
These tees, designed in collaboration with feedback from the Reach Crew are truly ONE OF A KIND, JUST like the young people that we work with every single day.
And when we say one of a kind – we reallyyy mean it. Made with yarn from repurposed fabric waste, no two tees are exactly the same AND they feature a genderless design to work for everyone!
We're all about celebrating what makes us different and unique.
There's even a little surprise on the back of each tee to remind you to embrace your unique self, it's a real celebration of what makes the BondsXReach partnership so great – shared values that highlight what makes both our brands truly outstanding.