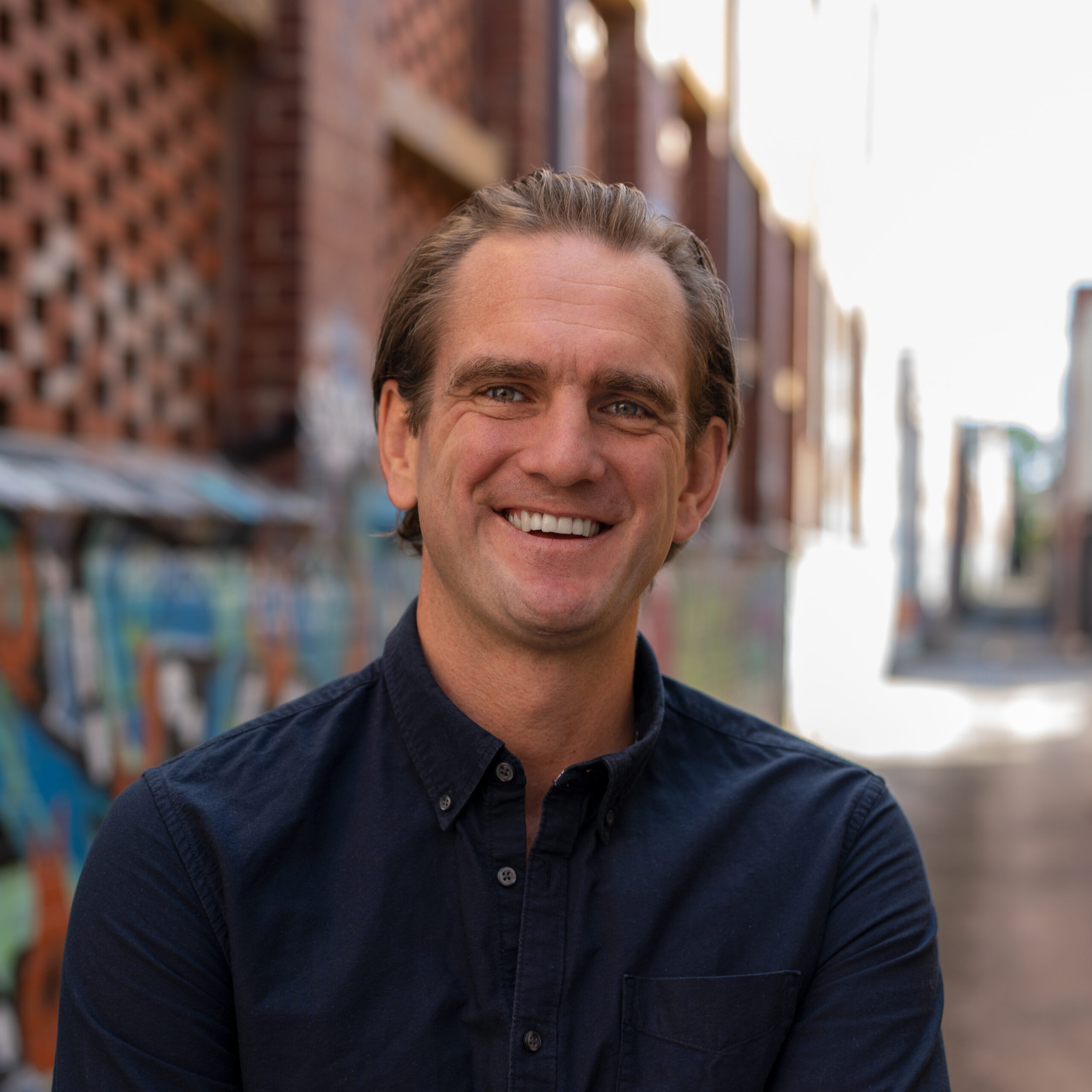 A note from our new CEO Fergus Watts
Dear Reach Alumni, family and friends

It's my pleasure to introduce myself as the new CEO of The Reach Foundation. I have recently stepped down from my position on the Reach board to take on this exciting role, following a strong 20-year connection to this incredible foundation.

Reach is a place very close to my heart.

I first experienced the magic of Reach at a Heroes Day at the age of 15, which was facilitated by co-founders Jim Stynes and Paul Currie. From that day on, I was hooked. I truly believed – and still do – in the life-changing work we do.

I came up through the Crew training program during my teens, eventually becoming a facilitator and leading some of our early programs. My involvement in Reach at a young age gave me the foundation and resilience I needed to navigate the next phase of my life, which included a career as an AFL footballer with Adelaide and St Kilda, followed by founding Australia's largest independent marketing agency – Bastion and investment firm WattsCorp.

As is often the case at Reach, I returned to where it all began – in 2019 I came back through the doors in a more formal capacity as a non-executive director on the board.

Over the past 20 years I have been lucky enough to get to know many of you and for those I haven't yet met – I look forward to connecting soon as we enter the next phase of our journey.

Here at Reach our original purpose remains true to our core – that will never change. We have an ambitious vision to shape a generation of young people, developing their social and emotional wellbring through transformative, youth-led experiences.
But our focus has sharpened: We now need to realise a long term and effective solution to the youth mental health crisis currently taking place in Australia, through a proactive and preventative approach.

With four out of five young Australians experiencing mental health issues over the past two years and one in four reporting suicidal thoughts, staggering numbers show the COVID-19 pandemic has exacerbated mental ill health among young Australians.

While intervention, treatment and crisis measures are vital in addressing the needs of young people when they are already experiencing mental ill health, these are reactive and short-term solutions to this developing crisis.
Rather than waiting for mental ill health to manifest, we need to focus on the promotion and prevention of mental health in young people earlier on, by giving them the tools to navigate life's challenges and thrive.

Put simply: We need capacity building earlier in life, with wellbeing at its core. And that's our bread and butter here at Reach.

Right now is the time to learn from the past and as a society, recognise the only true way to set our young people up for life is to equip them with the social and emotional skills they need to live a complete life.

Reach's vital work has the potential to help move the dial on this ongoing crisis. We can impact and shape a generation of young people to live more fulfilled and engaging lives, resulting in a reduced level of mental ill health across the young people of Australia.

A great challenge lies ahead, and I look forward to sharing the journey alongside you all.

Please don't hesitate to reach out to me directly if you'd like to connect: fergus.watts@reach.org.au.
Chat soon.
Ferg