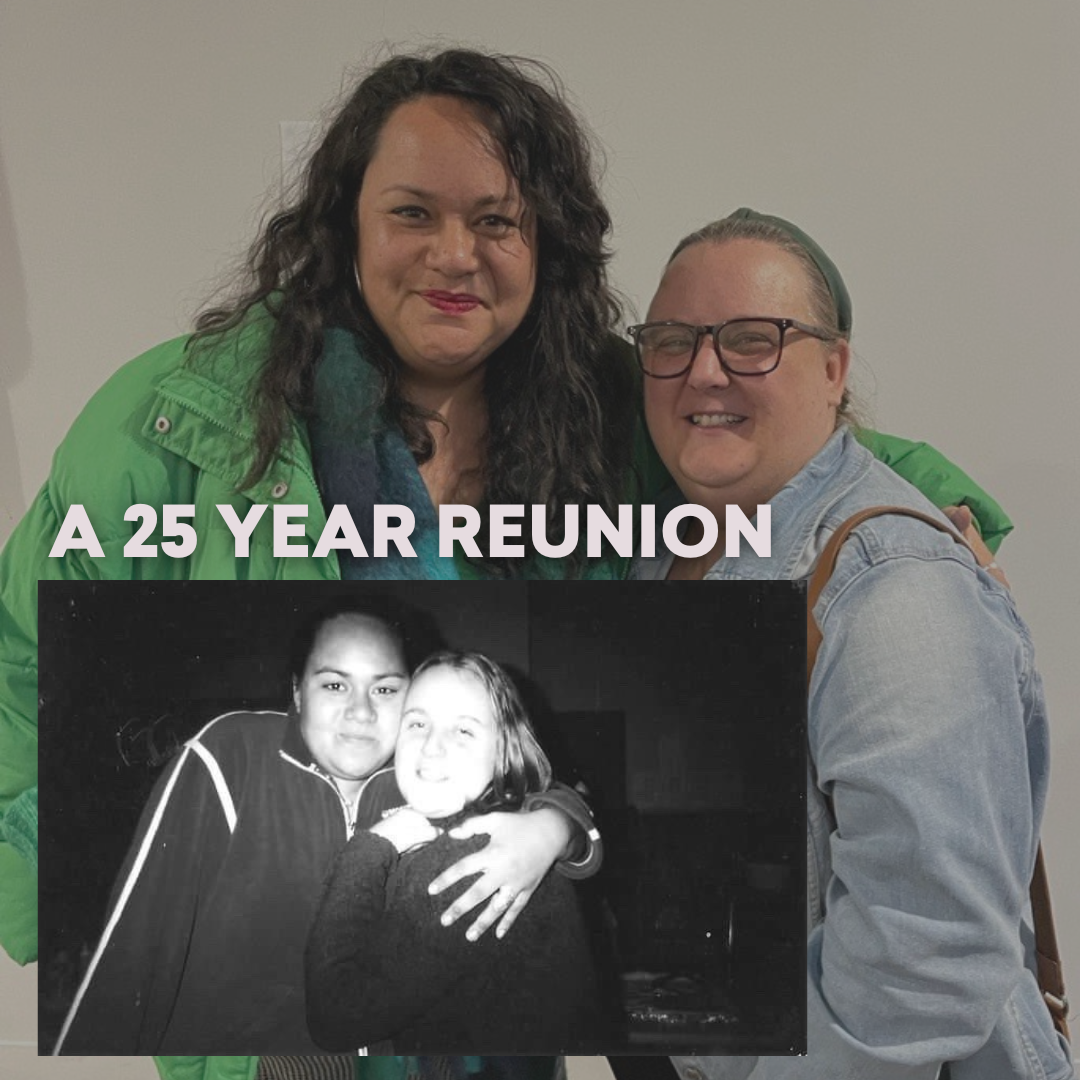 A 25 year reunion
Emeli and Ebony met at Reach over 25 years ago. Recently they reconnected when their sons and Nephews were both on our Horizon camp! They had the most beautiful reunion when they were picking up the boys, both grinning from ear to ear, they shared stories from when they met and chatted about all the other Reach people, they both knew. They even found a photo of them together when Emeli was a facilitator and Ebony was a participant.
We talked to Emeli about reconnecting with Ebony and the pure awe, wonder, joy, and magic they experienced seeing each other.
"When I look at her with her son now and that she also has Reach to pay that forward to, it's so incredible, it's inspiring and I just can't help but feel that universal need that we all have to grow up again in a community of people that inspire you, support you and treat you like a damn human in a time when it's a little bit scary for people," Emeli said.
Here at Reach, we are all about making those lifetime connections and positive changes, Ebony and Emeli are proof that the safe space we have created over the last 29 years truly creates a strong sense of community, self, and friendship.