Overview
Horizon is designed to explore masculinity
Horizon camp provides an in-depth experience for participants to challenge their self-perceptions, limitations and make supportive connections with peers and positive role models. Young people will come away with a better sense of self and a greater understanding of their place in the world.
Key Details
For

Ages 13 - 17 years old young men and all those wanting to exploring masculinity

Duration

2 nights away

Cost

$250
This camp is designed for young men to explore the impacts of masculinity in their lives. However, Reach would like to emphasise that applications are open to any individual who aligns with the male experience.
If you would like any more information around gender inclusion, please don't hesitate to contact us.
Trans and gender diverse people are welcome in all work that Reach does.
Timetable
When

Monday 26 June - Wednesday 28 June

Where

Campsite is Kinglake Forest Adventures. Pick up and drop off at Reach HQ (152-156 Wellington Street, Collingwood 3066)
Meet our crew
Josh's Story
My first year of joining Reach's Crew, Horizon Camp was a pinnacle for me. It was also my first Reach camp and being a man and having other men around me talking about things I'd never even thought about speaking of, was a really special moment. There were no spaces where I was ever in a room with men speaking, honestly. It was an opportunity to just drop the walls.
Horizon was one of the best camps ever, it was such a moment in my life.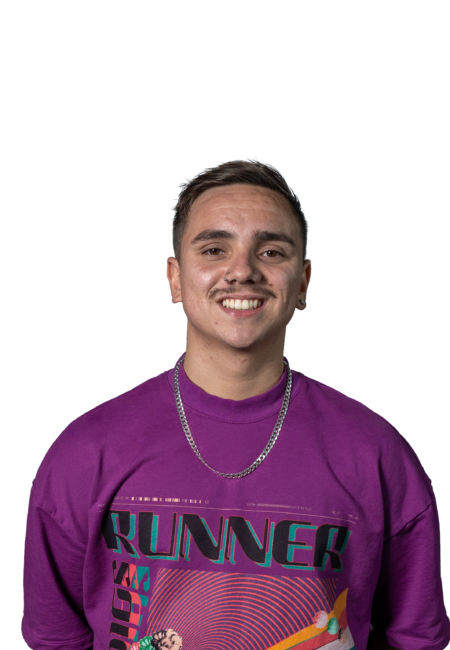 Josh
Our Impact
We measure the impact our workshops have
We've been doing this work for nearly three decades now and have worked with over 1,000,000 young people. We measure the impact of every workshop we run though evaluations – here are just a few stats.
80%
of participants believed our workshops helped them have more confidence in themselves. 
84%
of participants said they felt empowered to make more positive choices in their lives following a workshop. 
90%
of young people we worked with would recommend our workshops to their mates. 
Enquire now
Horizon is coming up soon, secure your spot now.
Want to book you/your young person's spot or have any questions? Click the below link to register or give us a call!