Fundraise for Reach
Team up and support Reach
We need your support to keep us doing what we do best. There are plenty of ways to raise funds for Reach so get in touch and let us help you come up with an incredible idea!
Fundraise at
your school
Bake sales, sausage sizzles, sports days… the possibilities are endless! Get your classmates or your students together and raise funds for Reach the best way you know how.
Fundraise at
your workplace
Get your team together and raise money at work through events like golf days, trivia nights or fitness challenges. However your workplace decides to fundraise, we're keen to hear about it!
Create your own
fundraising event
Maybe you're holding a movie night under the stars or getting your neighbours together for an epic garage sale. Whatever your idea is, put it to us and we'll help you work out the best plan of attack.
Corporate Event fundraising
Keen to get started?
We love hearing your ideas and we're on hand to give you useful tips for your event or activity. Whether you raise $5 or $50,000 – every cent counts! No matter how large or small, your contribution will help us deliver workshops at schools and in communities across Australia – and that's pretty awesome.
Check out our corporate fundraising pack!
Or email us directly!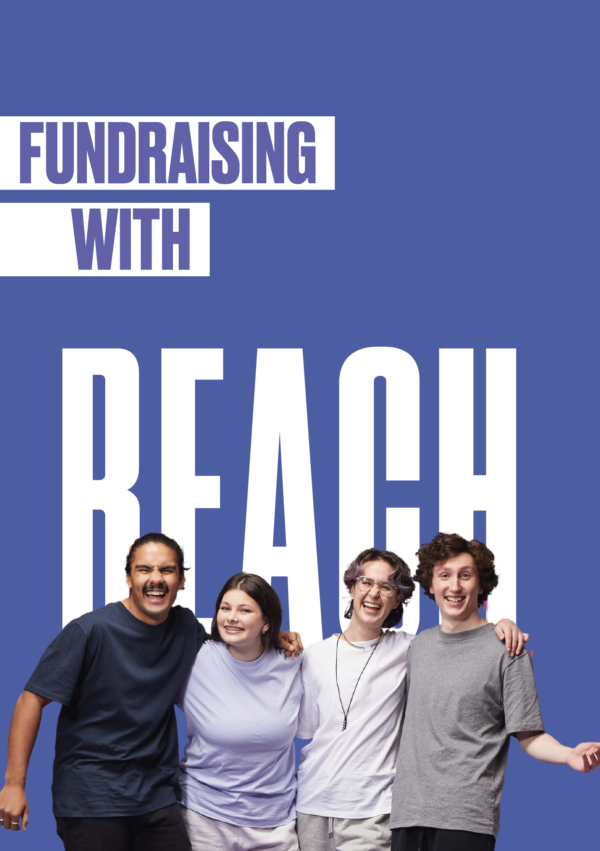 Get in touch
Share your fundraising idea with us
Get in touch with the Reach fundraising team and we'll help you get your fundraising idea kicked off.
Email us!