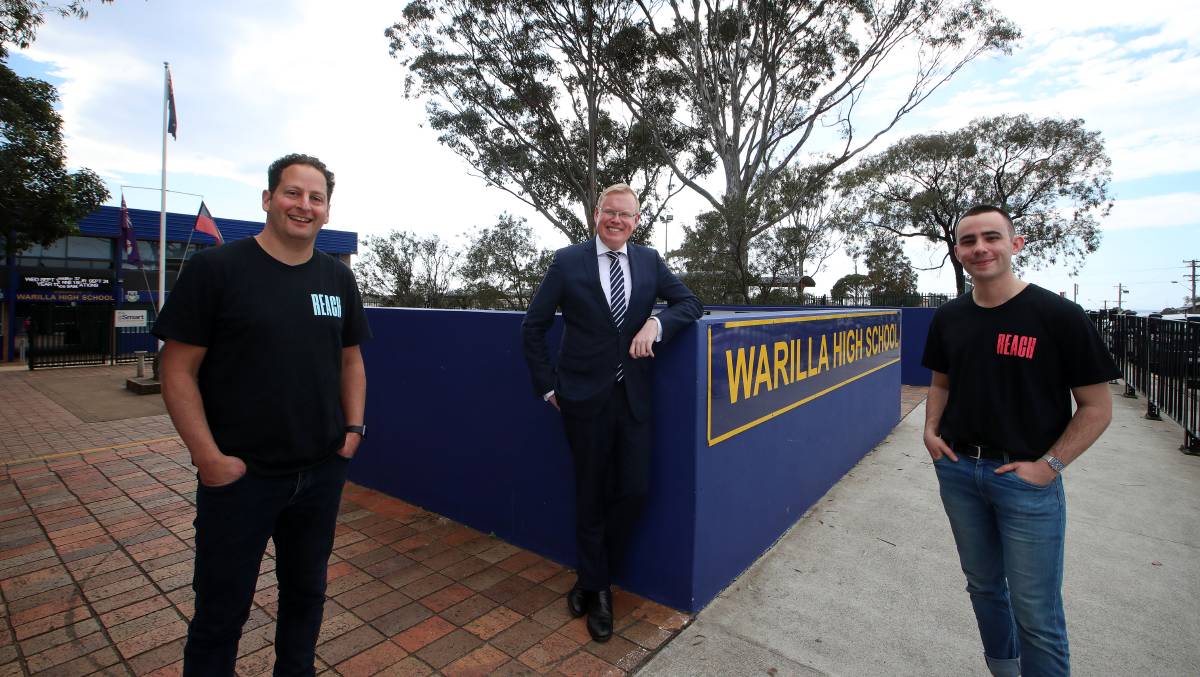 The Reach Foundation funded to work in Illawarra schools
Member for Kiama Gareth Ward MP has today announced $212,972 funding for The Reach Foundation, a not-for-profit organisation to deliver secondary school mental health and other workshops tailored to the needs of young people in the Shellharbour Local Government Area.
Mr Ward today joined with Philippe Magid CEO of The Reach Foundation at Warilla High School and said that this funding was secured under the NSW Government's Stronger Country Community Fund (SCCF) which was established in 2017 to help deliver local projects to regional communities.
"This is great news for Shellharbour as The Reach Foundation creates supportive spaces for young people aged 10-18 years and deliver school workshops that are preventative and proven by independent research to improve wellbeing," he said.
"By providing mental health supports early on, Reach equips young people with the protective skills to help cope with adolescence whilst increasing engagement with education and vocational pursuits.
"Now is a challenging time for our young people and we don't want to see any student left behind so this program is a very welcome initiative to generate positive outcomes for these participating schools in Shellharbour," Mr Ward said.
This project addresses the wellbeing focus area by helping develop protective factors such as self-belief, resilience, empathy and self-awareness. Through repeat engagement with local students, this project will help them to:
Understand the influences that guide behaviour;
Build meaningful connections to promote a positive peer dynamic; and
Create drive to pursue goals that give their life direction, purpose and meaning.
Philippe Magid CEO of The Reach Foundation acknowledged the funding support from the New South Wales Government and local Member Gareth Ward MP.
"We are thrilled to be partnering with the NSW Government to support the young people of Shellharbour to build confidence, resilience and hope for the future," he said.
"We have a proud 26-year history of supporting young people to thrive by building their social and emotional skills, equipping them to positively respond to life's challenges.
"This multiyear funding will allow us to intimately understand the specific needs of Shellharbour and ensure that we are able to create meaningful and lasting change," Mr Magid concluded.